What's happening this week in Middlebury
Work on the Middlebury Bridge & Rail Project has resumed. This week several traffic control signs were erected throughout downtown Middlebury, though bad weather postponed other planned work activities.
In the coming week (April 23-27) the contractor, Kubricky, will be setting the stage for construction by:
installing erosion controls in the Marble Works area, especially near the pedestrian bridge over Otter Creek and the Lazarus building site on Main Street/Route 30 between the National Bank and Post Office.
installing chain-link construction fence around Printer's Alley and Triangle Park to secure construction zones. Triangle Park's historic fountain will be removed and stored; the park's lilacs will be transplanted.
starting demolition of the concrete foundation of the old Lazarus building
Pedestrian access between Main Street and the Marble Works through Printer's Alley will be maintained throughout the project and flaggers will manage the flow of vehicles in and out of the Lazarus foundation area and the National Bank's parking lot.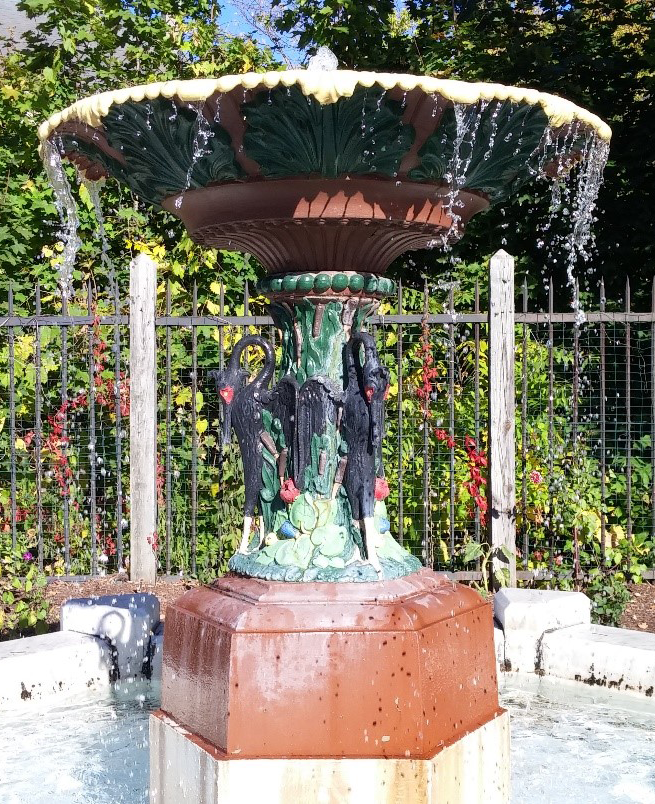 Triangle Park fountain