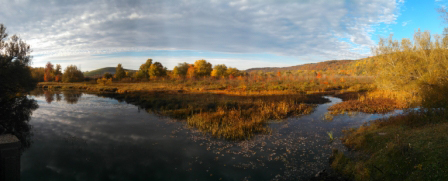 This manual is intended to provide users with a guide to the environmental procedures typically required on Vermont Agency of Transportation projects. The user will find:
Resource-based ldescriptions of permitting programs that affect transportation projects. Links to program websites, VTrans environmental procedures, permit applications, and other documents.
A detailed description of the environmental procedures required during each step of project development, from Project Selection through Construction. A definition of each of the major development stages is provided to help the user understand the overall process.
An index of terms, laws, and document names with links to where those terms appear in the manual.
This document is not intended to be a step-by-step manual for the preparation of all environmental documents and permits. The intent is to provide a sourcebook which identifies the various environmental laws and regulations that come into play on transportation projects; describes the framework for environmental resource assessment; and explains how resource assessment is integrated into the overall project development process. The procedures herein are intended to be consistent with those described in the VTrans Project Development Process Manual and the Federal Highway Administration's Highway Methodology. Other transportation authorities, such as aviation and railroad, may follow different procedures, particularly in NEPA documentation.
As each project is unique, the specific environmental procedures applied may vary. Certain subjects may need more attention on some projects, be omitted on others, or occur in a different sequence than described herein. An effort has been made to point out which steps in the process are flexible or optional. Common sense will usually dictate how each project will proceed, but whenever steps are skipped or conducted out of sequence, all regulatory parties must agree that it is appropriate.
For project specific information and guidance regarding the regulatory programs described in this manual, users are urged to contact the VTrans Environmental Specialists.