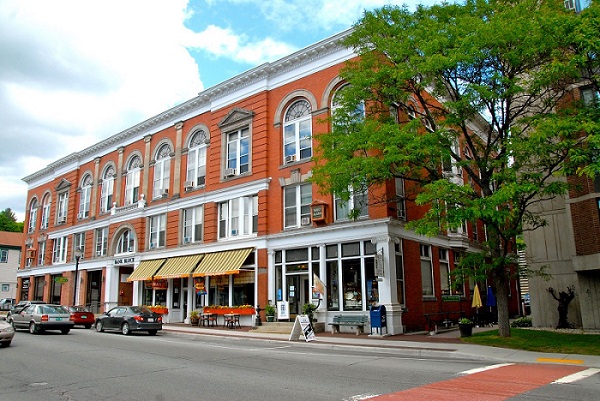 This year, the BC Program expanded its partnership to include funding and staff support from the Agency of Natural Resources, Clean Water Fund and the Vermont Department of Health.  Applicants will have the opportunity to apply for additional funds to support projects that improve water quality by reducing nutrient and sediment pollution and to apply for additional "quick build" grants to accelerate the implementation of projects that support public health, physical activity, and access to healthy food to prevent chronic conditions.
The program supports implementation-focused, municipal planning initiatives that:
Provide safe, multi-modal and resilient transportation systems that supports the Vermont economy

Support downtown and village economic development and revitalization efforts

Lead directly to project implementation
Eligible Project Categories
The Better Connections (BC) Program grants are for master planning projects that inform local policy decisions, identify priorities, guide future investment, and facilitate the implementation of projects.  The program funds various types of master planning for regions, downtowns and villages, neighborhoods, and corridors. Master plans are specific in focus and they present a community-driven vision of the physical environment for the next 10 years. These plans should address a diversity of focus areas- such as multimodal connectivity, active transportation and complete streets, access management, traffic calming, parking, wayfinding, rehabilitation of buildings, or redevelopment of sites, housing, land use, stormwater management, and zoning bylaw and form-base code development. In addition to the physical master plan, there can be a corresponding economic and marketing plan to ensure the market viability of the proposed improvements and inform the municipality's capital planning.  A successful master plan will include an extensive and diverse public engagement process with multiple public meetings, workshops, charrettes, and/or pop-up events. The plans are action-oriented and layout a strategic implementation plan for both short-term and long-term public and private investments in the defined project area.
Key Program Dates 2019-2021
| Date | Event |
| --- | --- |
| November 2, 2018 | Grant Announcement |
| December 31, 2018 | Pre-application Meeting Deadline & RPC Confirmation of Municipal Planning Process |
| January 31, 2019 | Application Deadline |
| March 15, 2019 | Award Decisions Announced |
Applicant Resources
Grant Administration Resources
Grant Close Out Resources
BC Program Contact Information
| | |
| --- | --- |
| Jackie Cassino | Planning Coordinator | Richard Amore | Planning & Project Manager |