Target Construction: Spring 2020 - Fall 2021
The Vermont Agency of Transportation (VTrans) is improving roadway conditions along the U.S. Routes 2/7 corridor in the I-89 Exit 16 vicinity to improve mobility and safety.  The heart of the project is to reconfigure the existing tight diamond interchange to a Diverging Diamond Interchange (DDI).  Other improvements include:
Adding turn lanes at the Mountain View Drive, Hercules Drive and Rathe Road intersections.
Construction of dedicated pedestrian and shared pedestrian/bicycle facilities.
Modernizing traffic signals at South Park Drive, I-89 Exit 16, Mountain View Drive, Hercules Drive, Rathe Road and at Tigan Street in Winooski City.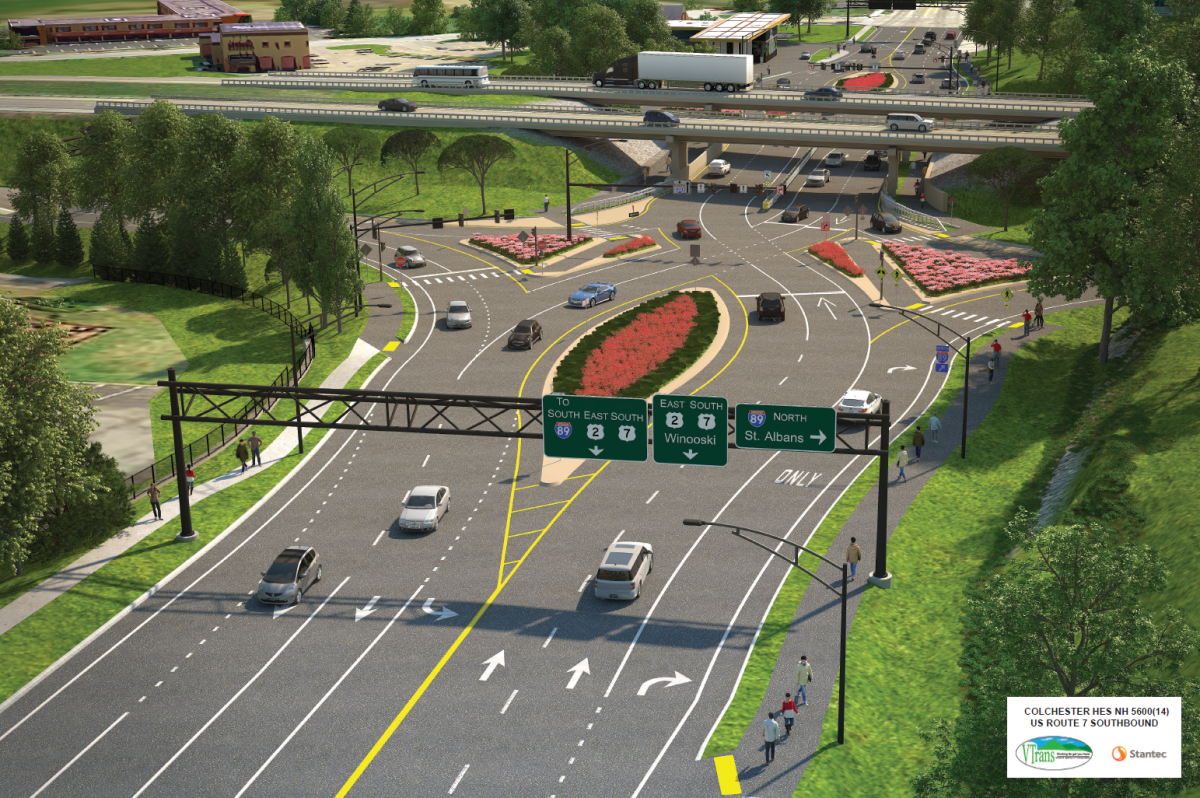 The DDI is an innovative traffic configuration where vehicular traffic crosses to the left side of the roadway (U.S. Routes 2/7) between the two signalized intersections with the on/off ramps. 
With traffic on the left side of the road, vehicles can enter and exit the freeway without needing to wait for a traffic signal to turn green creating a safer, more free-flowing, traffic condition.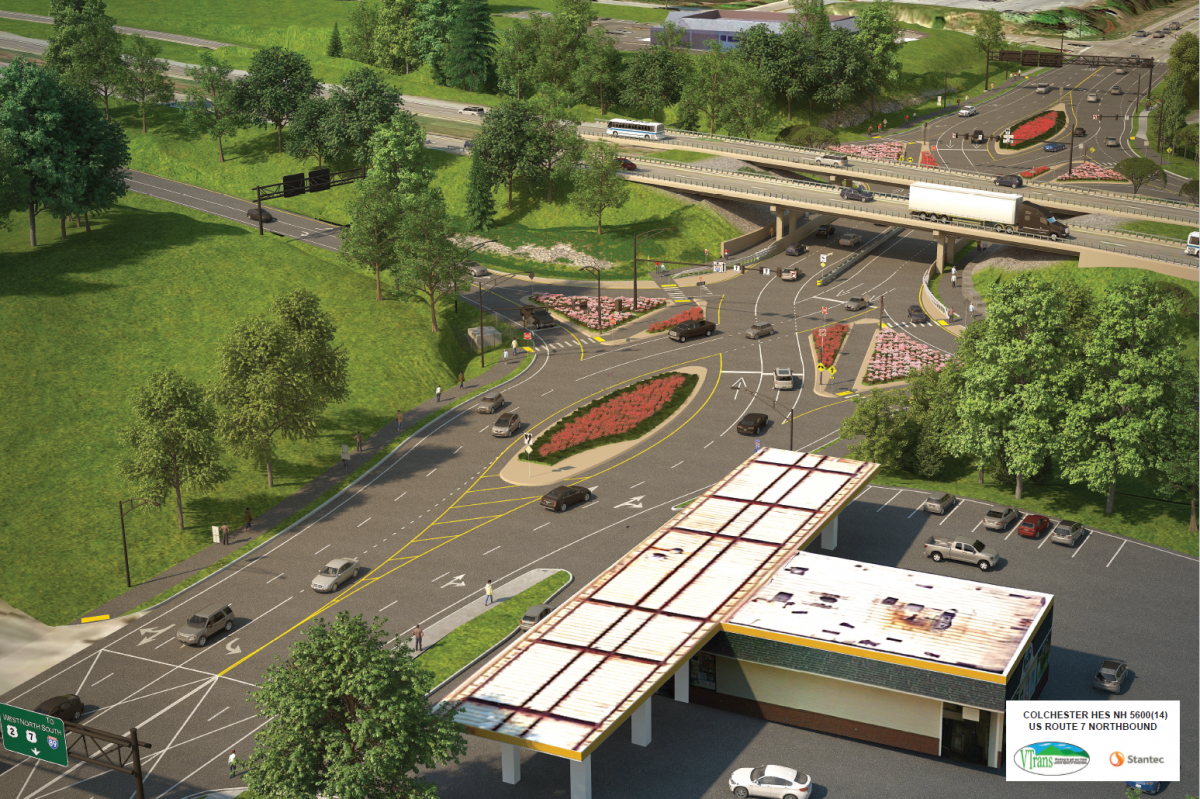 The first DDI was constructed in Missouri in 2009.  DDIs are either constructed or planned in 46 states, with 98 in operation in 5 countries.  121 more DDIs are in advanced design or planning in the United States alone.
Project Milestones