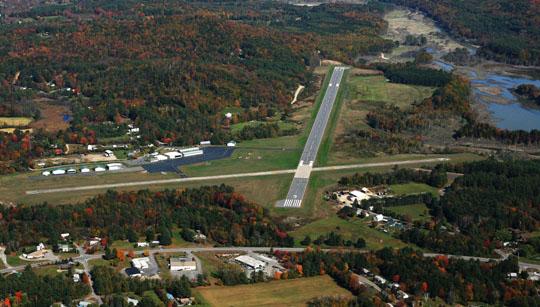 COMPLAINTS
GENERAL INFORMATION
VSF Airport Directory (AirNav.com)
VSF Airport Directory (Globalair.com)
Curent Weather (Globalair.com)
Current Weather (Flightaware.com)
FBO
Springfield Aviation
Aircraft Maintenance & Rental
Brian Shepa, A&P/IA
802-886-2647
springfield.aviation@gmail.com
AIRPORT SERVICES
Flight instruction
Hangar space
Tie downs
Rentals
Fuel: 100LL, Jet A
FLIGHT TRAINING
New England Soaring Association
Larry Perry - 802-353-8966
AVIATION ORGANIZATIONS
Hartness State Airport (ACE) Camp
AIRPORT TECHNICAL INFORMATION
RUNWAY SAFETY AND APRON IMPROVEMENT PROJECT
LOCAL LINKS
AIRPORT COMMITTEE MINUTES
2016
2015
NEWS
Graduation ceremony for the second CAP Glider Encampment at VSF 8-25-2013. 5 cadets soloed.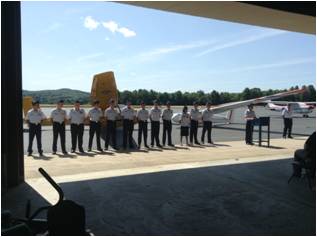 News Clippings for the Aerobatics competition held at Hartness State Airport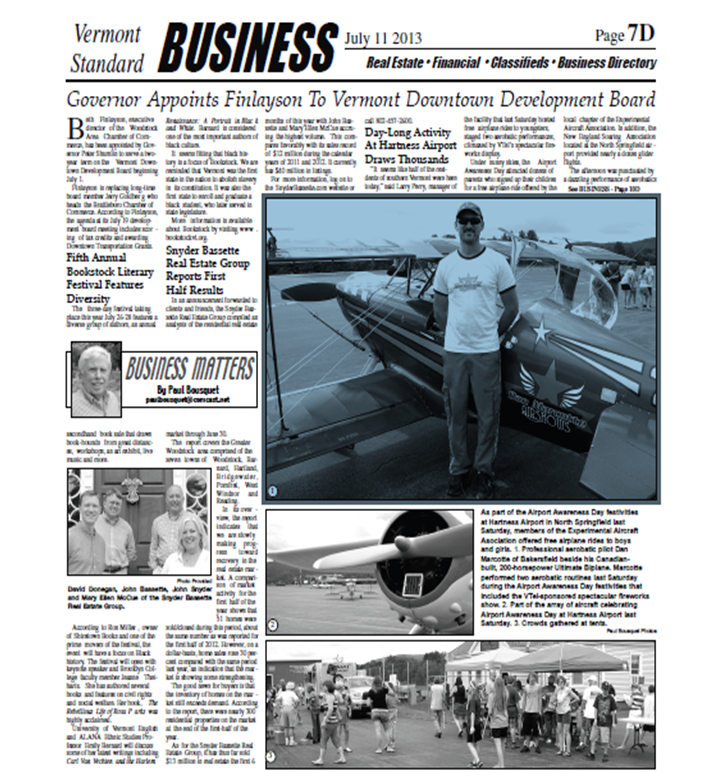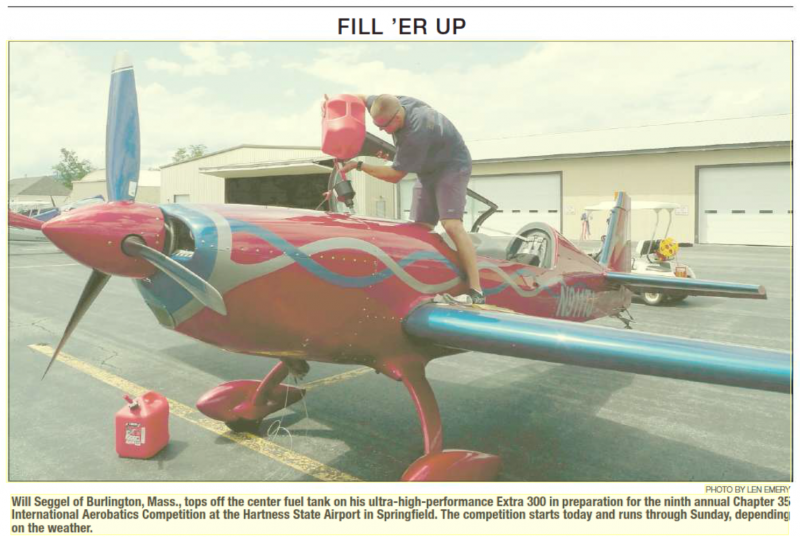 On March 30th Hartness State Airport hosted a very succesful Potluck fly in.
Pilots from 5 states flew in and had a great time.
Below are the images from the event.