Access to safe, high-quality, affordable, and convenient transportation options is essential for all Vermonters. Where and how people are able to move around their communities affects our quality of life, our health, our earth, and our economic opportunities. Throughout history, equitable transportation investments have not always been prioritized, resulting in disparities in transportation access from community to community. Now, the Vermont Agency of Transportation is taking action to develop a statewide Transportation Equity Framework that will guide the Agency in how investments and services are carried out throughout the state. This process is just beginning, and we look forward to working with communities across Vermont to help build this framework.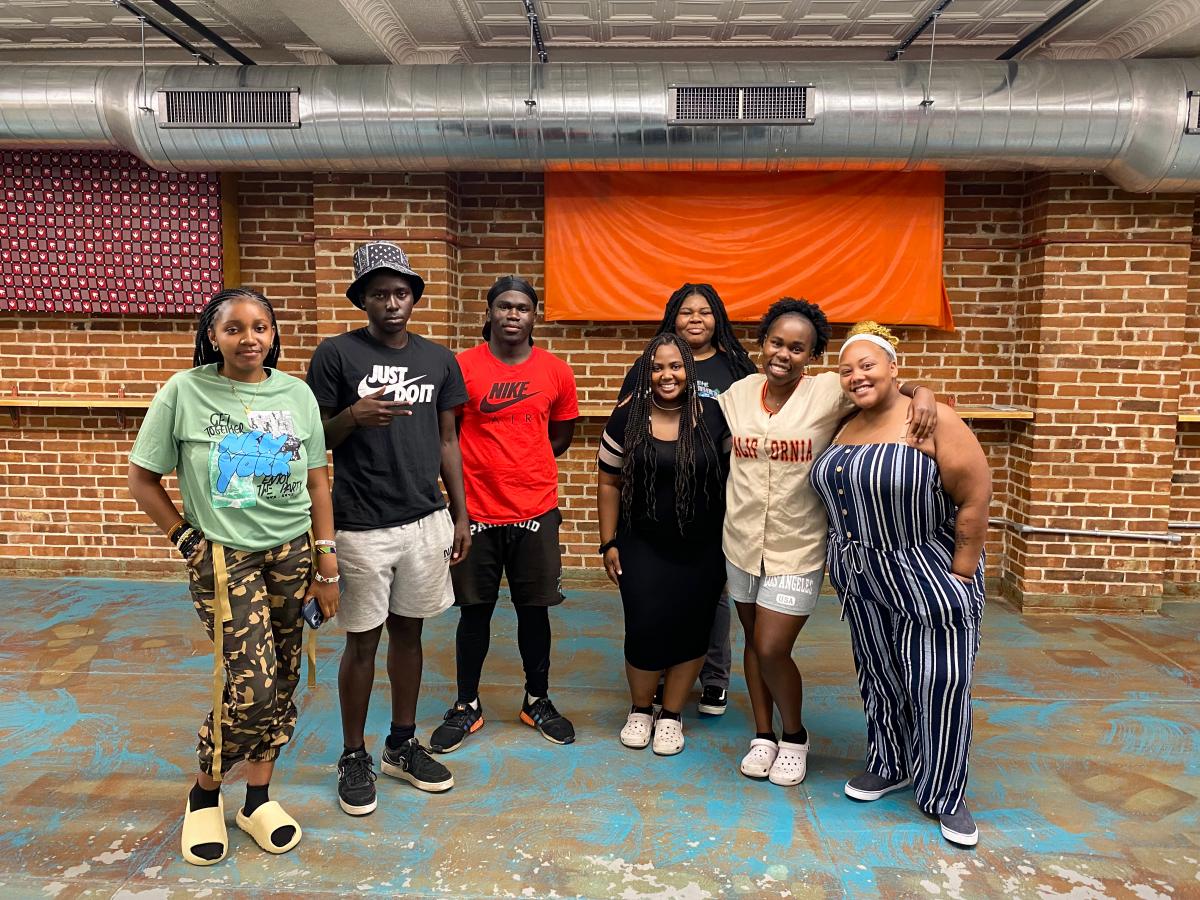 August Update: Throughout July, we have been hosting community events while connecting with community leaders and local organizations (NorthEast Kingdom Organizing, Don't Undermine Memphremagog's Purity, Social Tinkering, Project Vision, ACT Bennington, The Peace and Justice Center, and 350 Vermont) in order to tap into networks of trust and communication. Initial connections have focused on building relationships and understanding these communities holistically. As these relationships deepen, we are more explicitly exploring transportation access and barriers and the role this plays in their lives.
What is a Transportation Equity Framework?
A Transportation Equity Framework is a tool to help decision makers plan for and prioritize projects, ensure accurate representation in decision making, and enhance the equitable delivery of services. The framework will help us answer questions like:
Who may not be meeting their needs due to current inequities in the transportation system?
What projects or programs are needed to make our transportation system more equitable?
Which projects or programs should be funded and in what order?
How are all Vermonters involved in the decision-making process and how are their voices and concerns heard?
How can services and the delivery of the Agency's work be carried out in a respectful, equitable, and fair manner that respects our differences and elevates those already underserved and overburdened?
What initiated this process?
In 2021 the State Legislature asked the Vermont Agency of Transportation to undertake a comprehensive analysis of the Agency's existing transportation practices and develop an equity framework to guide all future activities.
How can I be involved?
The Rights and Democracy Institute (RDI) has been contracted by the Vermont Agency of Transportation to engage Vermonters directly in the development of this framework. RDI, in partnership with the Center for Whole Communities, has identified four communities that face historical and ongoing challenges in access to public participation, access to public services, and Environmental Injustice. With attention to building deep relationships and trust, RDI will be hosting a series of in-depth community discussions from July-September, knocking on doors to hear directly from individuals, and paying attention to diverse forms of knowledge through participatory mapping processes and photo-based storytelling.
These processes of relationship building and listening will occur in the following communities:
low-income housing communities in Bennington
low-income communities in Rutland
BIPOC young adults in Winooski and Burlington
Vermont elders living in mobile-home communities in Newport.
We are expecting to begin a wide range of community outreach activities in spring 2022. Stay tuned for more information. In the meantime, you may contact aotequity@gmail.com or (802) 448-0326 for questions.
What is the project timeline?
The Transportation Equity Framework is expected to be developed over the course of 2022 and completed by early 2023.
Additional Information
An overview of what is intended for this project and the timeline can be found in the following locations:
- Report to the Legislature - January 2022
- Michele Boomhower's testimony to the Senate Transportation Committee in January 2022 – Powerpoint and video (fastforward to 44:15 for the relevant section)