Preparations to Install Two Temporary Bridges Are Underway
Preliminary work needed to install two modular steel temporary bridges in downtown Middlebury has begun. The bridges, located on Main Street and Merchants Row, will replace two deteriorating bridges over the Vermont Western Rail Corridor. This spring each bridge developed full-depth holes in the sidewalks and pieces of concrete fell from the bridge. While the existing bridge is still safe to travel over, the Vermont Agency of Transportation has decided to plan for their closure and replacement with temporary bridges to avoid a sudden closure of either bridge.
In June, Kubricky Construction Corporation will dig test pits to identify the location of utilities, relocate the Main Street water line, reconfigure stormwater catch basins and set mini pile supports under the western end of both bridges. ACTR also plans to relocate its bus hub from Merchants Row.
The temporary bridges will be installed in late July/early August.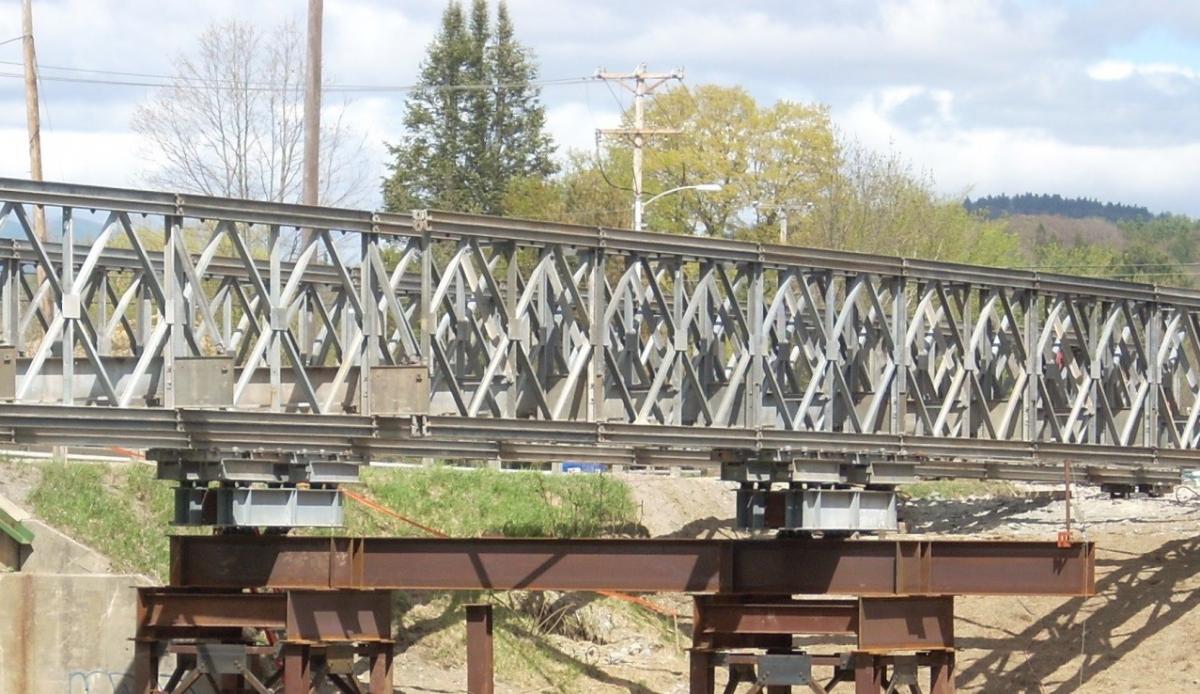 Example of modular steel temporary bridge