The Vermont Agency of Transportation (VTrans) will begin a repaving project on VT Route 15 from the Essex Junction/Village town line to N. Underhill Station Road, Underhill on May 28, 2019. The anticipated completion date is October 11, 2019.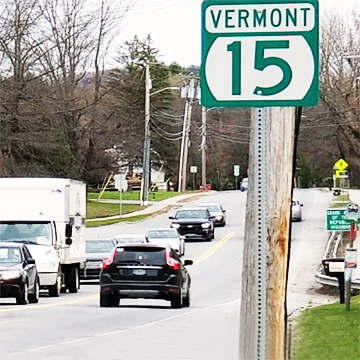 Construction work on this project includes grinding of the existing pavement (cold planing), resurfacing with a leveling and wearing course of pavement, new pavement markings, drainage improvements, guardrail improvements, signage and other incidental items.
Due to the high volume of traffic, most of the construction activities between the Essex Junction/ Village town line to Leo Drive will be from 7:00pm to 6:00am, however there will be some daytime work within this area. All other project work will be during the normal daytime work hours. Traffic control will be maintained at all times with one-way alternating traffic during the said construction hours.
For more information on this project or to be signed up to receive weekly construction updates, contact:
Stephanie Barrett
Project Information Consultant
802-862-6085
sbarrett@coibsinc.com