Smugglers Notch – You Shall Not Pass
(if your vehicle is too long!)
What's the law?
Vermont State Law states that single vehicles greater than 40' in length, or combination vehicles (vehicles with trailers) that are greater than 45' in length, are prohibited from operating in the Smuggler's Notch segment of VT Route 108.  Fines begin at $1,000.00 and can increase to over $4,000 for a second offense. Independent contractors or employers will be fined (or the operator of the vehicle, if operating for personal purposes).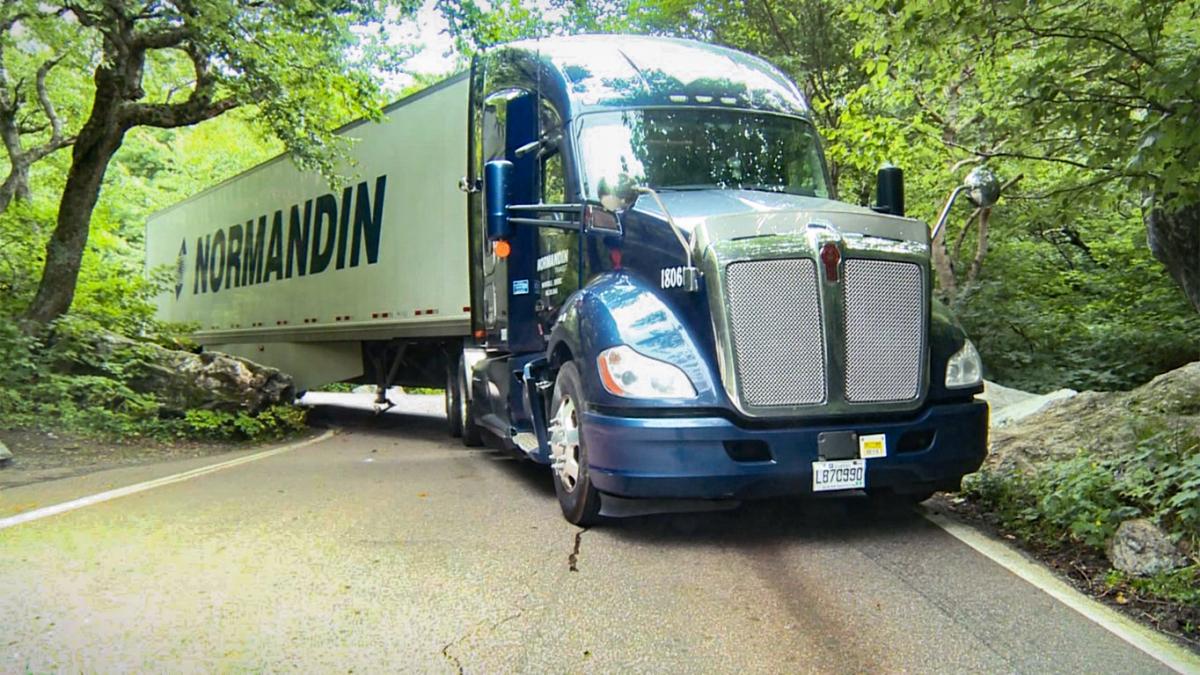 What's the cold, hard truth?
What it comes down to is – you just won't fit. No matter what your GPS or your navigation app says, over-length vehicles cannot successfully navigate the Notch. This is not a matter of driving skills or experience – there is no physical way for large vehicles to fit. If you try to go that way anyway, you will get stuck.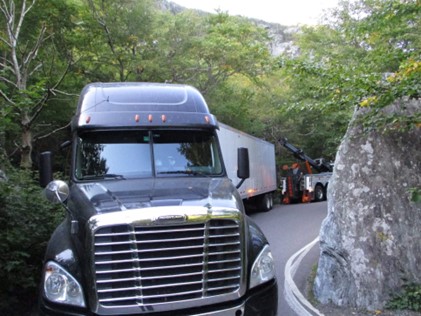 Questions?
Contact us here: https://vtrans.vermont.gov/contact. But, seriously… you can't go that way.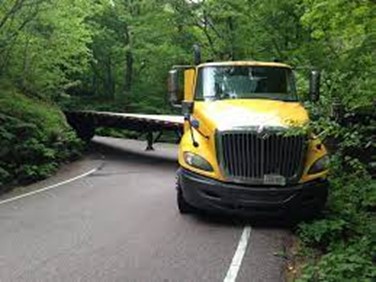 Damage to a tractor trailer unit from trying to navigate the Notch.
Photo courtesy of Christopher Lynch, VT DMV & Valley News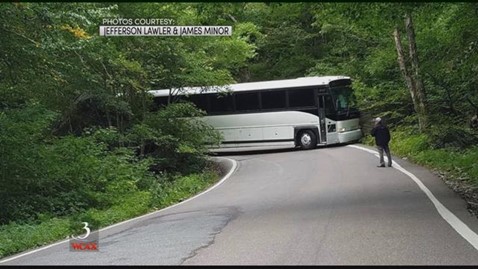 Buses can't fit either. Photo courtesy of Jefferson Lawler & James Minor & WCAX.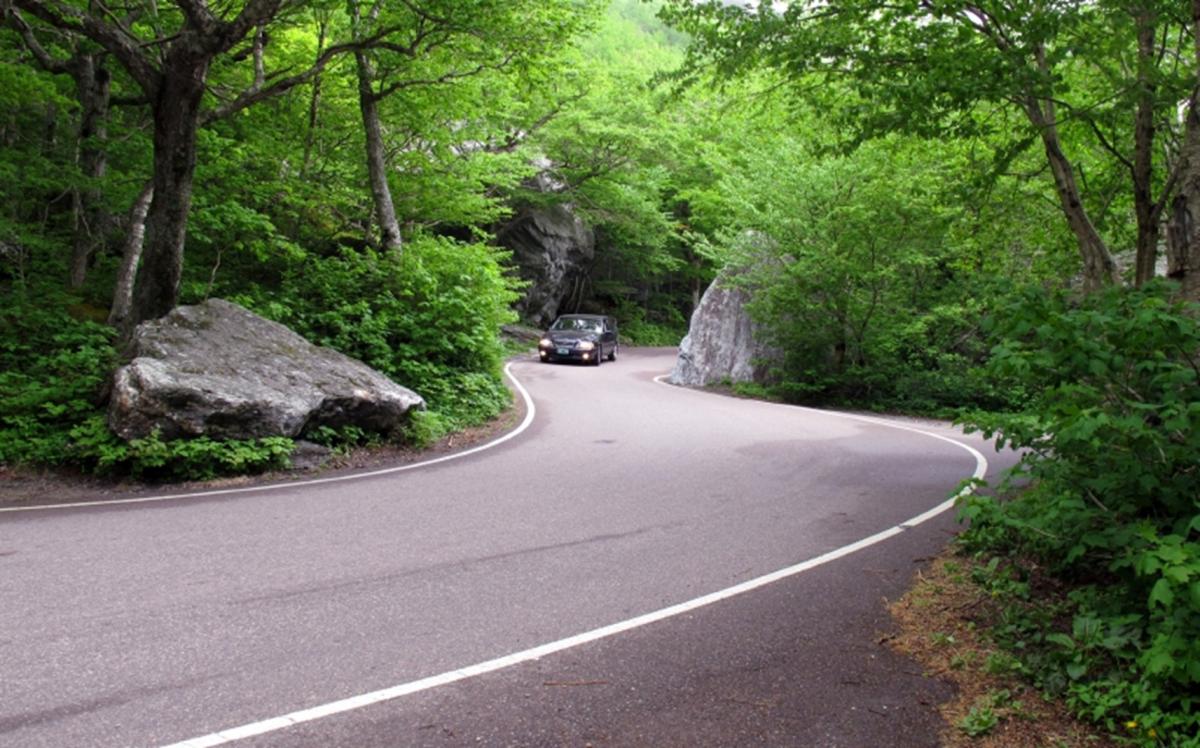 A glimpse of the tight, windy turns on the Notch Road. It's beautiful, but it cannot be navigated by large vehicles.
Photo courtesy of Wilson Ring/Associated Press.