The Quechee Gorge Bridge on US Route 4 in Hartford is one of Vermont's most stunning and historic bridges. Rising 165 feet over the Ottauquechee River, it was constructed as a railway bridge in 1911 and converted to a roadway bridge in the 1930s. The Vermont Agency of Transportation (VTrans) is planning major rehabilitation to improve safety and to preserve the bridge.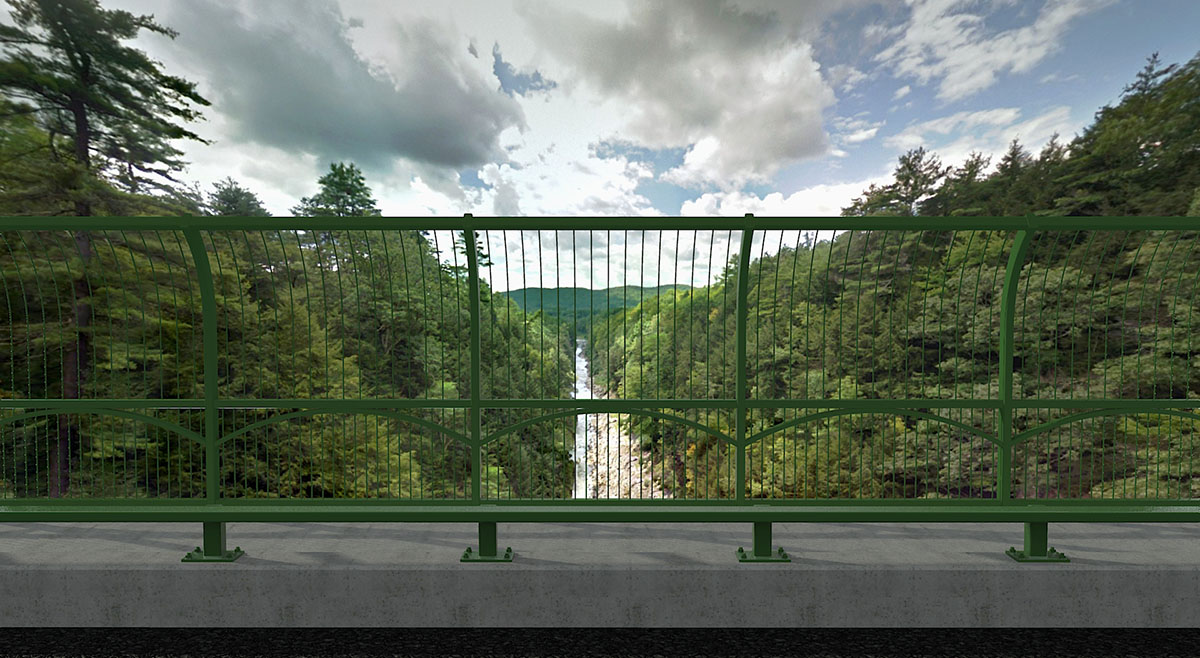 The designer's rendering of the Quechee Gorge Bridge illustrates a 6-inch opening between upper spindes, with a 4-inch opening between lower spindles.
Project Team is Finalizing Bridge Design
The Quechee Gorge Bridge Project team is finalizing the bridge design elements and specifications. The team is on target to meet the rehabilitation project schedule, planning to go out to bid in the fall, with construction beginning in the spring of 2021.
At the most recent public information meeting on October 3, 2019, the team presented the preliminary design. View the presentation.
After considerable research, the project team is moving forward with the 6-inch spacing between spindles on the upper section of the pedestrian safety rail, and is eager to complete the design. Visit the document library to learn more about the factors that influenced this decision.
The project team has been refining and reviewing design elements to prepare bid documents for contractors who undertake the bridge rehabilitation project. Final plans will be continue to be developed in 2020.