The Quechee Gorge Bridge on US Route 4 in Hartford is one of Vermont's most stunning and historic bridges. Rising 165 feet over the Ottauquechee River, it was constructed as a railway bridge in 1911 and converted to a roadway bridge in the 1930s. The Vermont Agency of Transportation (AOT) is planning major rehabilitation to improve safety and to preserve the bridge.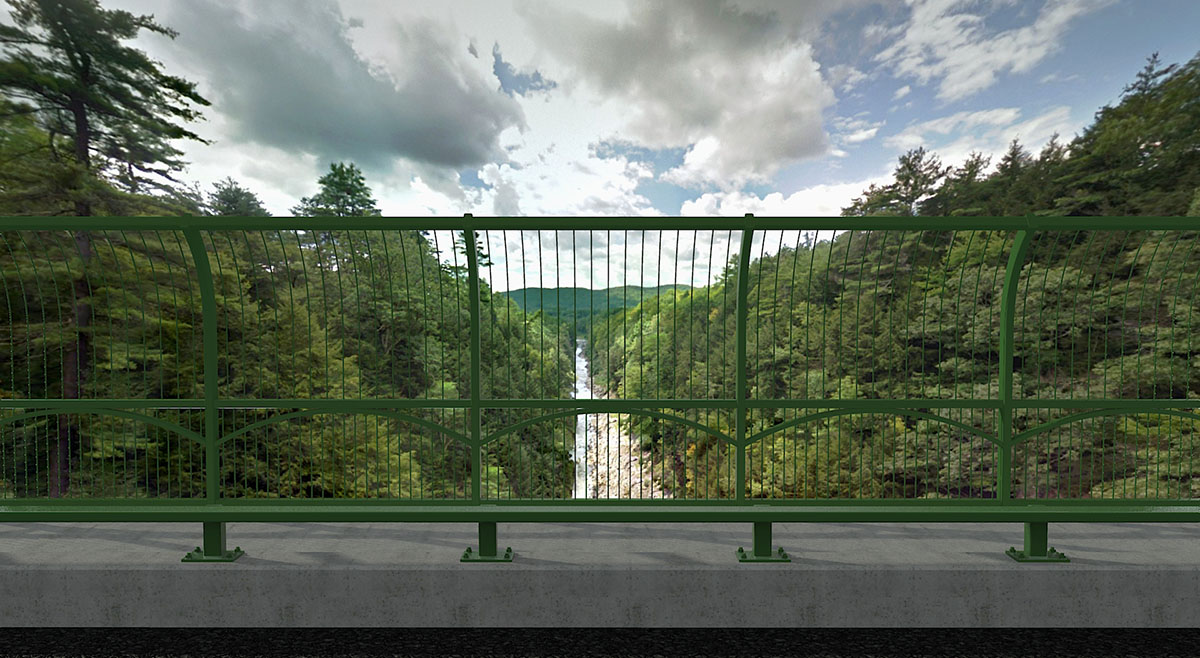 The designer's rendering illustrates the future Quechee Gorge Bridge railing. The team updated traffic management plans to ensure a safe and efficient work zone once the project goes to construction.
Project Timeline Updated
Thank you for your patience as the status of the Quechee Gorge Bridge Project has been placed on hold due to changing funding scenarios. The Vermont Agency of Transportation (AOT) will advance the Quechee Gorge Bridge Project on an adjusted timeline as construction funding for this project becomes available.
AOT addressed immediate concerns with the Quechee Gorge Bridge by installing the temporary safety fence in 2018. This bridge still requires a major rehabilitation to address the structural and function concerns to ensure long term performance. The project as currently designed will do that.
Our team will host a public meeting once the project is bid and a contractor is selected.