The Quechee Gorge Bridge on US Route 4 in Hartford is one of Vermont's most stunning and historic bridges. Rising 165 feet over the Ottauquechee River, the bridge was constructed as a railway bridge in 1911 and converted to a roadway bridge in the 1930s. The Vermont Agency of Transportation (VTrans) is planning major rehabilitation to improve safety and to preserve the bridge.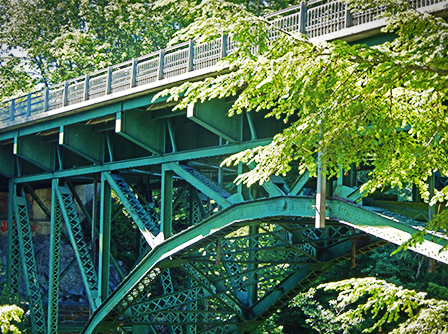 Some 100,000 tourists are drawn to the 285-foot bridge annually for its views.
PUBLIC MEETING PRESENTATION
View the presentation and meeting summary from our most recent public meeting, held Thursday, November 29 at 6:30 PM at Hartford Town Hall. The project team discussed Conceptual Plans for major rehabilitation of the Quechee Gorge Bridge. 
TEMPORARY FENCE INSTALLATION COMPLETE
With the temporary safety fence on the Quechee Gorge Bridge installed, travelers will have no delay crossing the bridge. The installation was done in just 2½ weeks!!
Read the full update on the Document Library page.
Questions? 
Contact Project Outreach Coordinator Jill Barrett with any questions or concerns about the project at 802-272-1248.