Vermont's Elders and Persons with Disabilities (E&D) Transportation Program plays an important role filling gaps in existing transportation services for older adults age 60 and above as well as individuals with disabilities as defined by the Americans with Disabilities Act (ADA). Vermont's public transit providers serve as regional transportation brokers and work with human service agency partners to coordinate E&D trips together with Non-Emergency Medical Transportation (NEMT) provided through Medicaid, contracted service with community organizations and institutions, and transportation for the general public.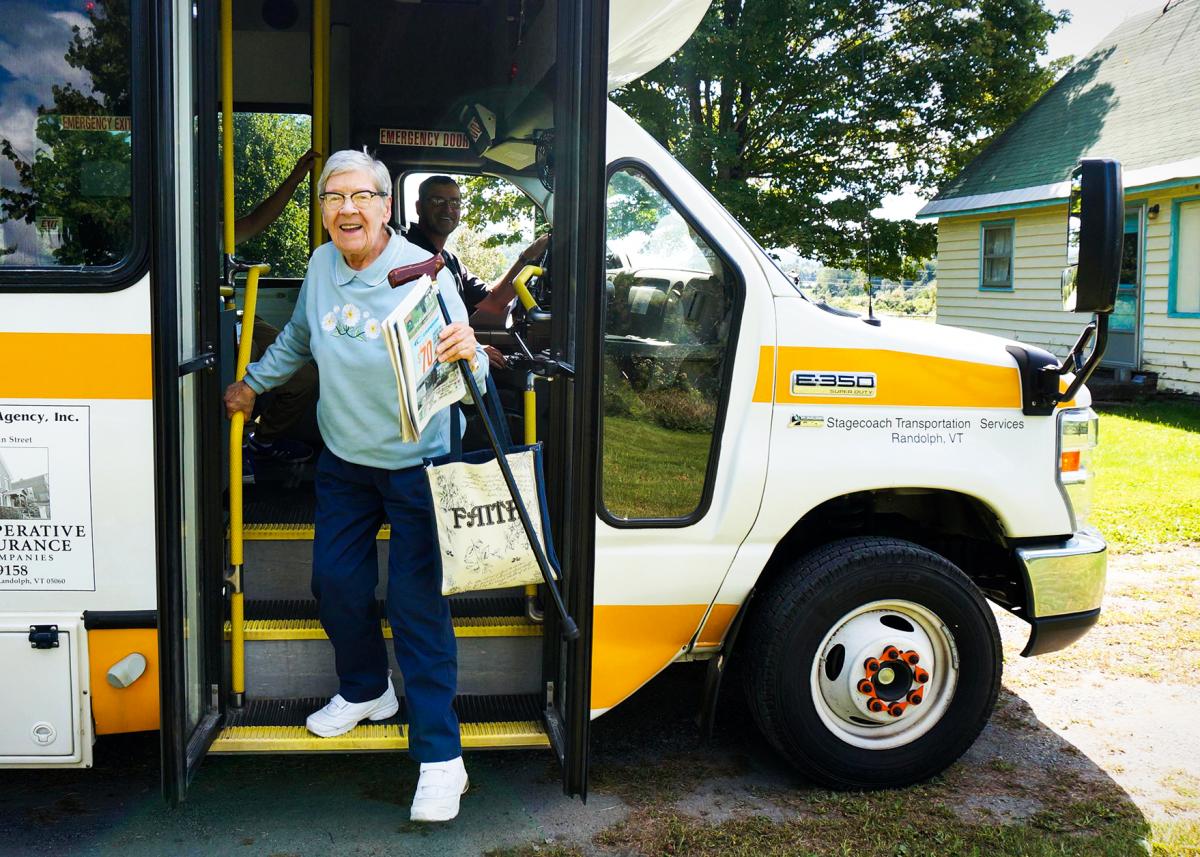 More specifically, the E&D Program assists older adults and persons with disabilities in getting out of their homes to medical appointments, to the local adult day facilities, to senior meal sites, and for essential shopping.  This service is door to door and supplements the regular transit service in the area, filling in gaps left by other transportation programs.  Drivers can be paid or volunteers and depending on the rider's needs, drive a variety of vehicles, from a transit bus with wheelchair access to a regular car.  This coordinated transportation approach extends the impact of available E&D funding, as the regional brokers utilize multiple funding sources and fill capacity on vehicles to the maximum extent possible.
This page is intended to give information to providers and partners within the program.  If you would like help getting a ride through this program, please visit the Transit Information and Commuting Resources website.
Program Announcements

The Vermont Agency of Transportation held the 1st Annual E&D Transportation Summit on July 10, 2020.  The summit was aimed at service providers and partners involved in Vermont's Elders and Persons with Disabilities (E&D) Program. Below are several resources related to the summit. If you have any questions, please email Katharine Otto.
Resources