Merchants Row temporary bridge removed, construction moves forward
Merchants Row is open to pedestrians and parking but not thru traffic. Merchants Row will remain closed until late summer when the rail tunnel is completed.
As part of Governor Scott's "Work Smart, Stay Safe" order in response to the COVID-19 pandemic, all construction crews are currently subject to safety restrictions and precautions.
The 10-week closure period to install the rail tunnel will begin on or about Monday, July 13 and conclude three weeks into September.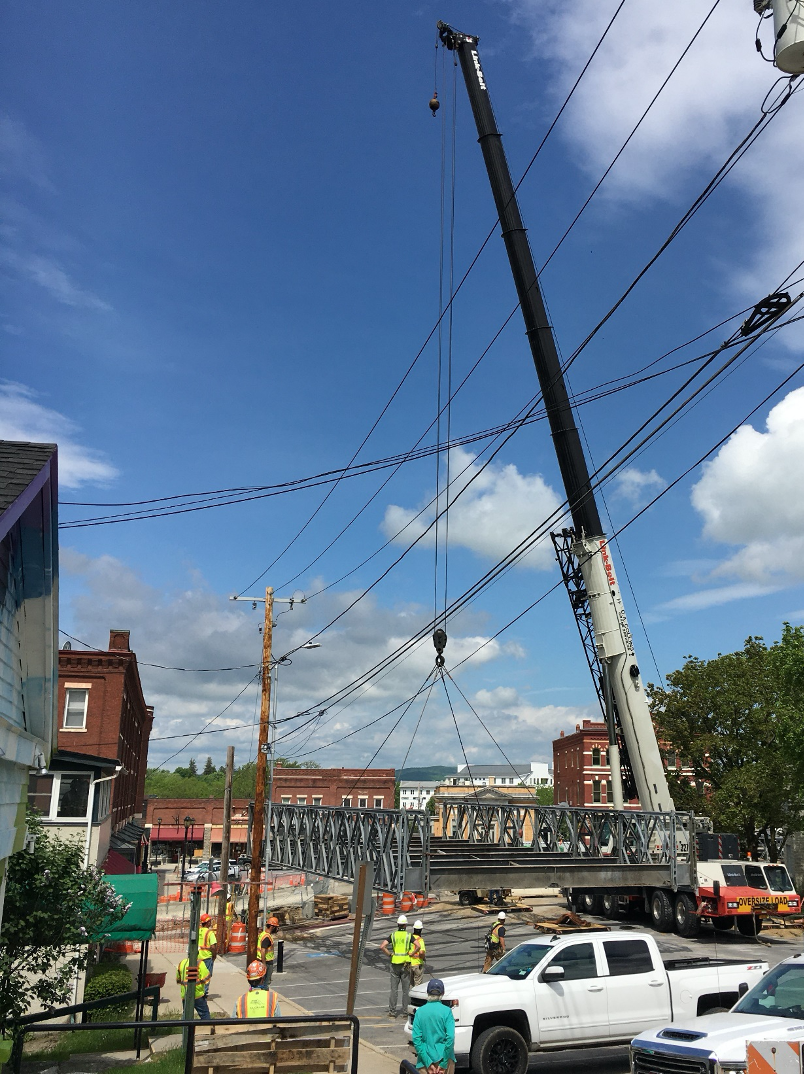 Up, up and away…the temporary bridge on Merchants Row over the rail corridor since 2017 will be disassembled and re-installed at another Vermont construction site.