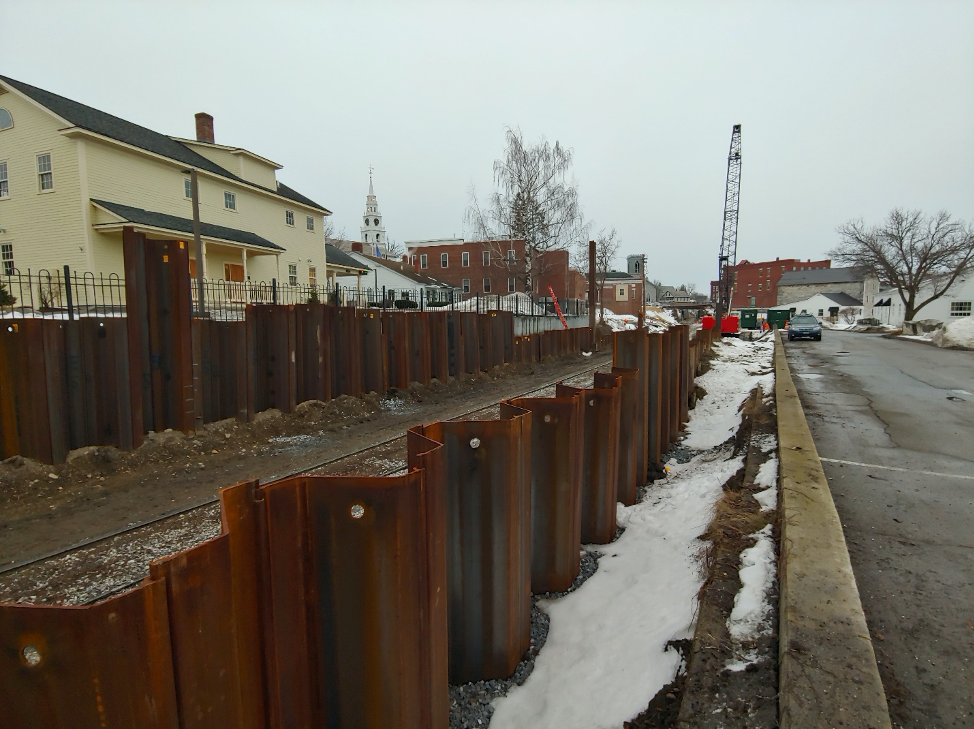 The rail corridor remained an active construction site through the winter as sheet piles were installed in preparation for the installation of the rail tunnel and U-Wall this summer.
Will the COVID-19 pandemic affect the rail project's schedule?
In response to Governor Scott's "Stay Home, Stay Safe" directive, the Secretary of Agency of Transportation ordered the safe and orderly shutdown of all construction projects that are not deemed critical to the public health, safety, or national security as of 5 p.m., March 25. This applies to nearly all projects currently under construction or planned to begin with the start of the construction season, including the Middlebury Bridge & Rail Project. 
The shutdown will be in effect until April 15th and may be extended by Governor Scott. The only work on non-essential projects that will be allowed is that which is necessary to leave a project in a safe and stable condition until work can resume.