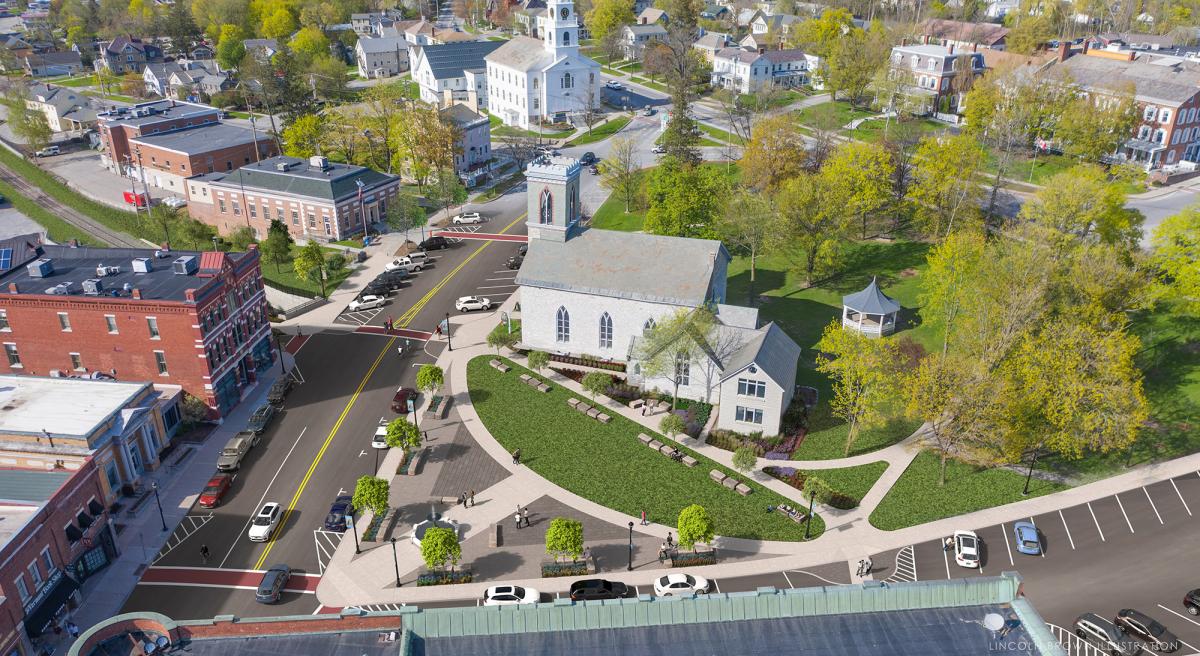 The project team revealed beautiful renderings of what the site will look like when the project wraps up in 2021. View all of the renderings on the Document Library page!
Construction started again in August
Construction on the Middlebury Bridge & Rail Project resumed August 5, 2019 and will be active through the end of the year.
Kubricky, ECI, and Maine Drilling & Blasting, the team that built the new drainage system last year, will install new town water, sewer, and stormwater lines. This team will also install minipiles and sheet piling that will support the eastern and western abutments of the rail line when it is lowered next summer (2020).