Watch the Time-Lapse Video!
View the time-lapse video of the project site. There is a slight delay in the feed, however, it's an awesome view of project activity. Share with your friends and neighbors!
Closure Is Almost Complete!
The 10-week closure period to install the rail tunnel began Monday, July 13 and will conclude by September 21. Main Street is closed on the south end at Bakery Lane and Mill Street and on the north end at North Pleasant Street. Merchants Row is closed, and Printer's Alley is closed to pedestrians. Note the Shuttlebury pedestrian shuttle will operate continuously; view service information here. 
As part of Governor Scott's "Work Smart, Stay Safe" order in response to the COVID-19 pandemic, all construction crews are subject to safety restrictions and precautions.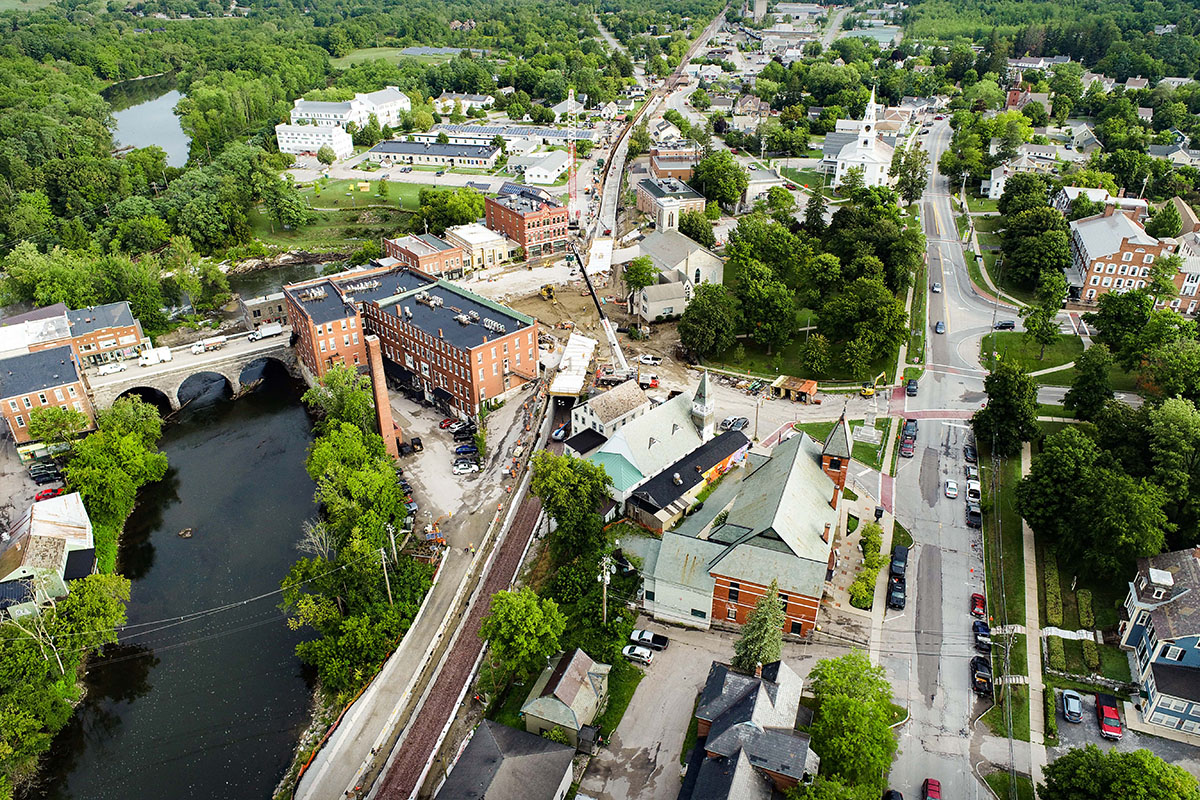 VTrans took this drone shot of Middlebury's downtown core under construction, flanked by Otter Creek. What a summer it's been!