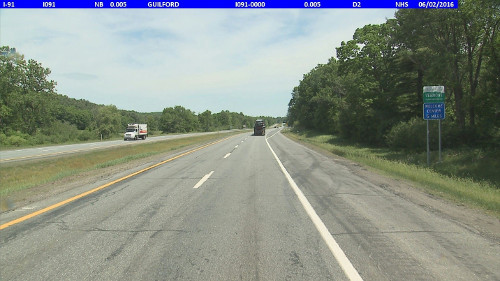 Access to VTrans VideoLog: Mapillary
The VTrans Roadway Imagery Viewer is currently Out of Order. If you would like to be informed on updates and developments, please sign up on this form.
Access to VTrans Roadway Imagery Viewer: Web App
Objective:
Bi-Annually, the entire Federal Aid Highway System containing approximately 3,900 route miles is videologged with an Automatic Road Analyzer (ARAN) videolog system. VTrans makes this data available through the Mapillary videolog web application.
Data Collection Schedule:
Annual – Interstate and National Highway System routes
Even years - US, Named State Highways and Vermont routes
Odd years - Major Collector Town Highway and Federal Aid Urban routes
Use:
View current and historic (up to 5 years) synchronized right-of-way images on VTrans official Linear Reference System (LRS)
Visually locate pavement and road assets
Visually identify conditions and measure attributes
Share asset conditions, attributes, and GIS/LRS locations
VTrans Mapillary Quick Guide:
http://files.vtrans.vermont.gov/amp/Mapillary/VTrans_Mapillary_Quick_Guide.pdf
VTrans Mapillary FAQs:
http://files.vtrans.vermont.gov/amp/Mapillary/VTrans_Mapillary_FAQs.pdf
For help email:  AOT.VideoLogs@vermont.gov