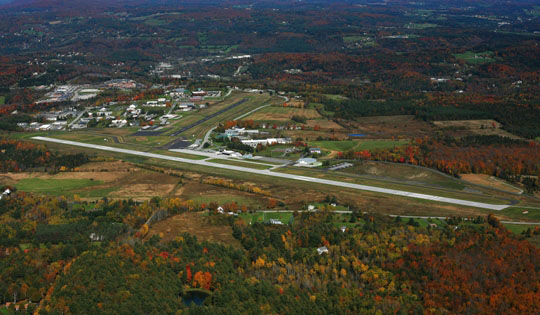 GENERAL INFORMATION
Airport Address: 1979 Airport Rd. Barre, VT 05641
MPV Wikipedia Page (Newly renovated by our intern Luke Hammer from Montpelier High School Community Based Learning Program)
MPV Airport Directory (Globalair.com)
MPV Airport Directory (AirNav.com)
Current Weather (Globalair.com)
Current Weather (Flightaware.com)
FBO - FIXED BASE OPERATOR
Vermont Flying Service
Contact: John Roberti (802) 223-2221
Email: vtflysvc@myfairpoint.net
VTRANS CONTACT AT THE AIRPORT
Geoffrey Grearson (802) 505-1069
Airport Operations and Maintenance
Email: geoffrey.grearson@vermont.gov
PUBLIC INFORMATION MEETING:
   E.F. KNAPP STATE AIRPORT OBSTRUCTION REMOVAL DRAFT ENVIRONMENTAL ASSESSMENT
Details:
A hybrid public meeting was conducted in an open house format on Wednesday, April 13, 2022, 6:00-7:30 P.M. at E.F. Knapp Terminal Building (in the former restaurant) at 1979 Airport Rd. Barre, VT. A formal presentation was delivered at 6:30 P.M. via Microsoft Teams. A recording of this presentation can be found below.
Recording - Microsoft Teams Meeting:
E.F. Knapp Obstruction Removal Draft Environmental Assessment - Public Meeting
Final EA Resources:
MPV Obstruction Removal Final EA_06_28_22
Appendix A - Obstruction Study
Appendix B - Agency Coordination
Appendix C - Section 106 Coordination
Appendix D - Wetland Delineation Report
Appendix E - Public Involvement
AIRPORT SERVICE
Flight instruction
Aircraft rental
Fuel - Jet A, 100LL
CARGO
FLIGHT TRAINING
Vermont Flying Service- John Roberti (802) 223-2221
AVIATION ORGANIZATIONS
AIRPORT TECHNICAL INFORMATION
LOCAL LINKS
COMPLAINTS