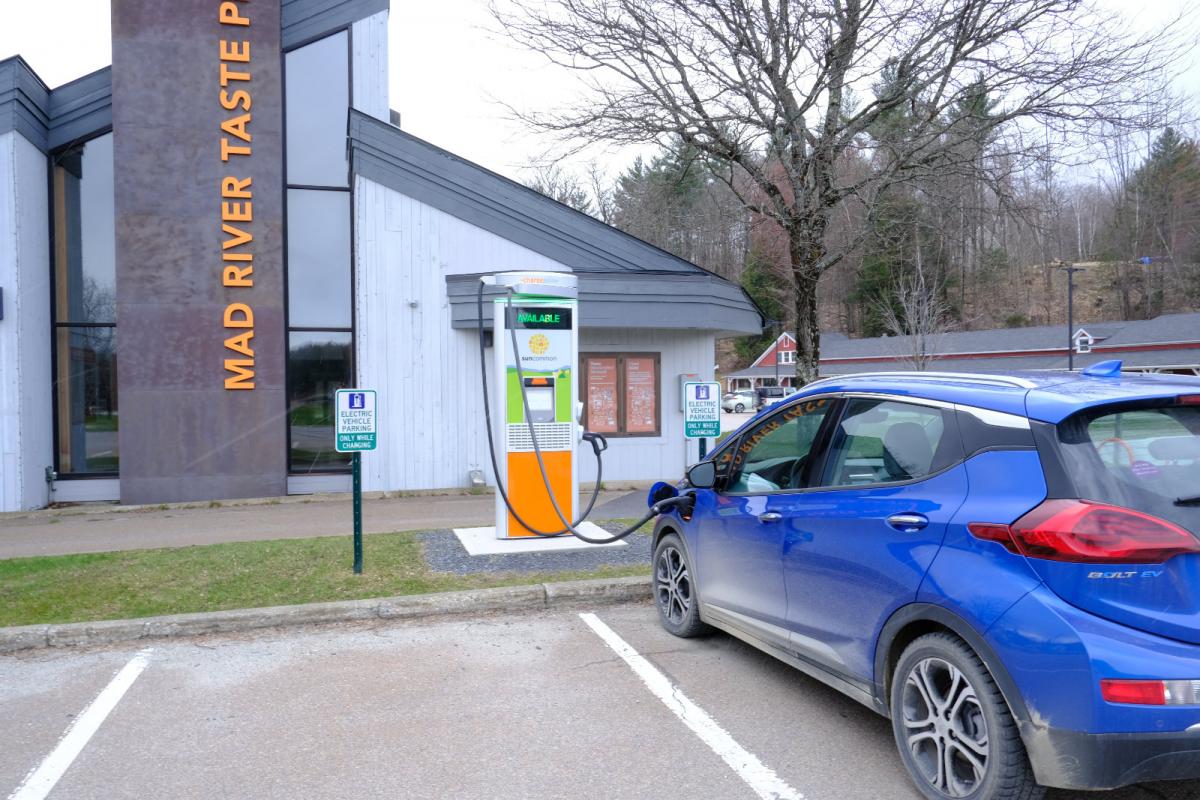 Summary of Program
The Infrastructure Investment and Jobs Act, signed into law on Nov. 15, 2021, established
the National Electric Vehicle Infrastructure (NEVI) Formula Program to provide dedicated funding to states to deploy electric vehicle
charging infrastructure along key interstate and state highway corridors. The goal is to create a reliable, convenient network of fast EV charging stations for drivers nationwide in order to help speed the adoption of electric vehicles and increase equitable access to infrastructure and economic opportunity.
For federal fiscal years 2022-2026, Vermont will receive $21.2 million, with the Federal Highway Administration apportioning $3.1 million of that already for FY 2022. The funding comes with a federal share of 80% and match requirement of 20%, which can be met with the private investment of third-party contractors.
In February 2022, the Federal Highway Administration (FHWA) issued initial program guidelines, which establish minimum standards for the buildout of designated Alternative Fuel Corridors, as well as the processes for nominating new corridors and developing the required state deployment plan. Some highlights include:
EV charging stations must be located within one (1) mile of an interstate exit or highway intersection, and within fifty (50) miles of the next charging location
A minimum of four (4) CCS ports capable of charging at 150kW simultaneously must be installed at each location (600kW minimum per location)
A state deployment plan must be submitted with all the required elements to FHWA by August 1, 2022 and approved by FHWA by September 30, 2022 in order for the state to access the NEVI funds
Vermont's Plan
Vermont has been a leader in public EV charging deployment, with more chargers per capita than any state in the nation. In the fall of 2021, VTrans sought to build upon the state's early success by working with Drive Electric Vermont to develop a ten-year, statewide strategic EVSE deployment plan. This initial effort will now form the foundation of the required NEVI plan, which will be updated annually to reflect sustained public engagement, lessons learned from implementation, and revised projections. The intial state plan and subsequent FHWA-approved plans will live on this page for reference below.
Vermont 2022 State NEVI Plan, Approved by FHWA on September 27, 2022
Public Engagement
Public Input
If you would like to participate in this effort, provide feedback, or stay informed of any project developments, please  Please fill out this form..
The Vermont Agency of Transportation recognizes that meaningful public outreach and engagement could not have been conducted in the short timeframe given to submit the state's initial plan to the Federal Highway Administration.  The Agency also understands that the program funding is highly prescribed in the first few years until the State of Vermont has met its requirements to have its alternative fuel corridors certified as "built-out." Nevertheless, The Agency has sought and continues to seek public and stakeholder input through multiple meetings and a variety of means, including future plans to deepen engagement with rural, disadvantaged and underserved communities.
            Planning for EV Charging in Vermont, (Jointly presented by the Vermont Agency of Transportation, Vermont Clean Cities Coalition, and Drive Electric Vermont) May 18, 2022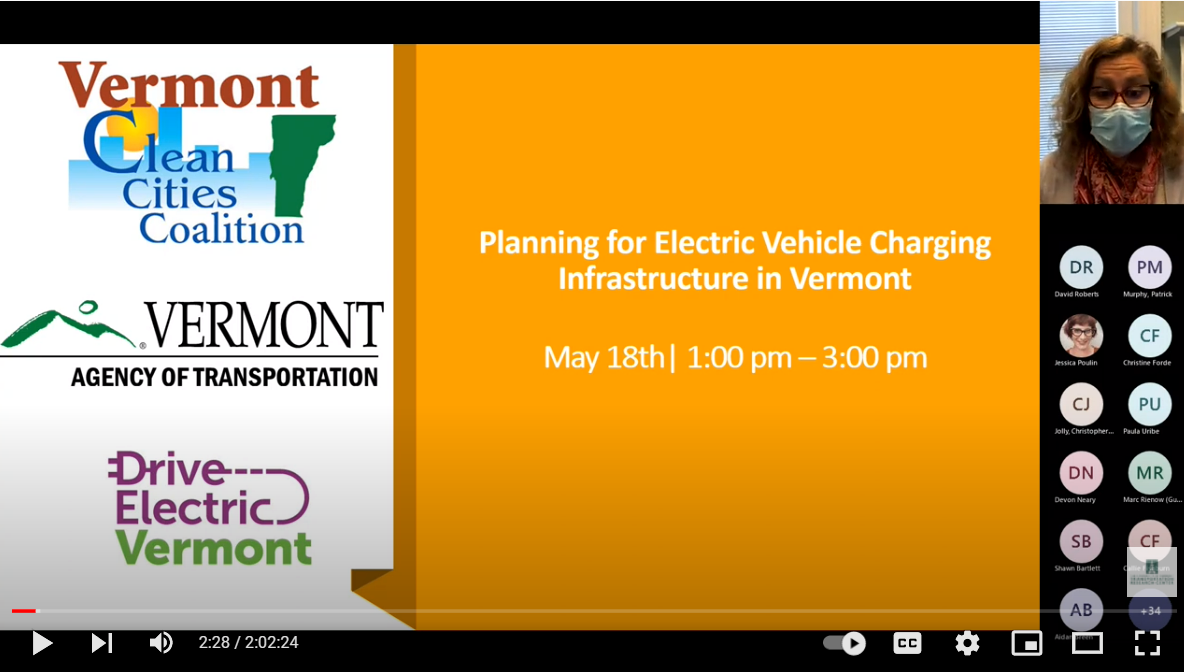 Contracting     
Once the Federal Highway Administration has approved Vermont's state plan, the Agency of Transportation will begin issuing competitive solicitations to advance the first-year objectives of that plan. While the details of these solicitations are not yet known, this page will be updated to include information for interested parties as we get nearer to their release (expected to be Fall 2022). Please feel free to enter your contact information for future updates, or to provide thoughts on the Agency's contracting approach.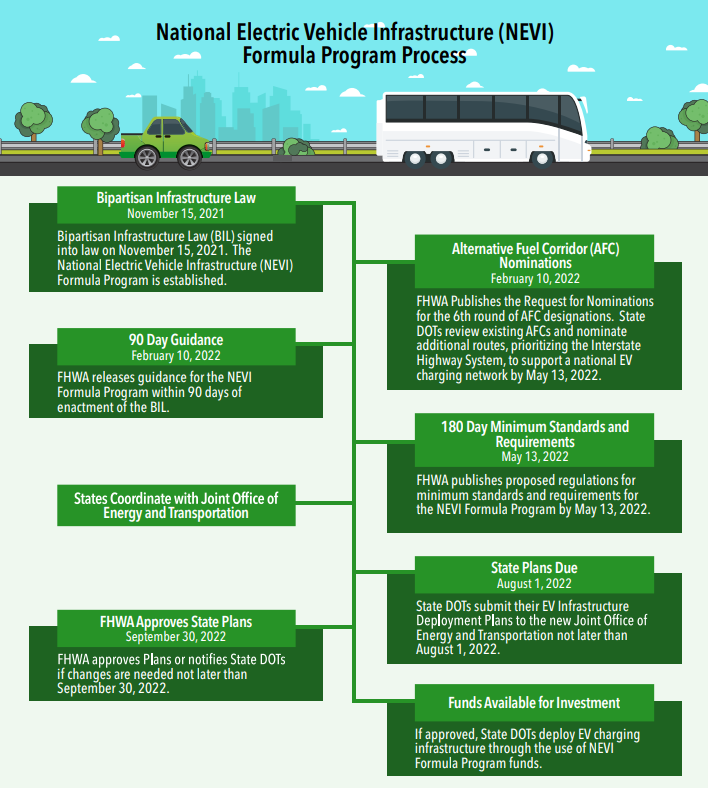 Resources 
            EV Charging in Vermont (Drive Electric Vermont)
            Environmental Justice Mapping Tool
Agency Contact:
Patrick Murphy
AOT Sustainability and Innovations Project Manager
Patrick.murphy@vermont.gov