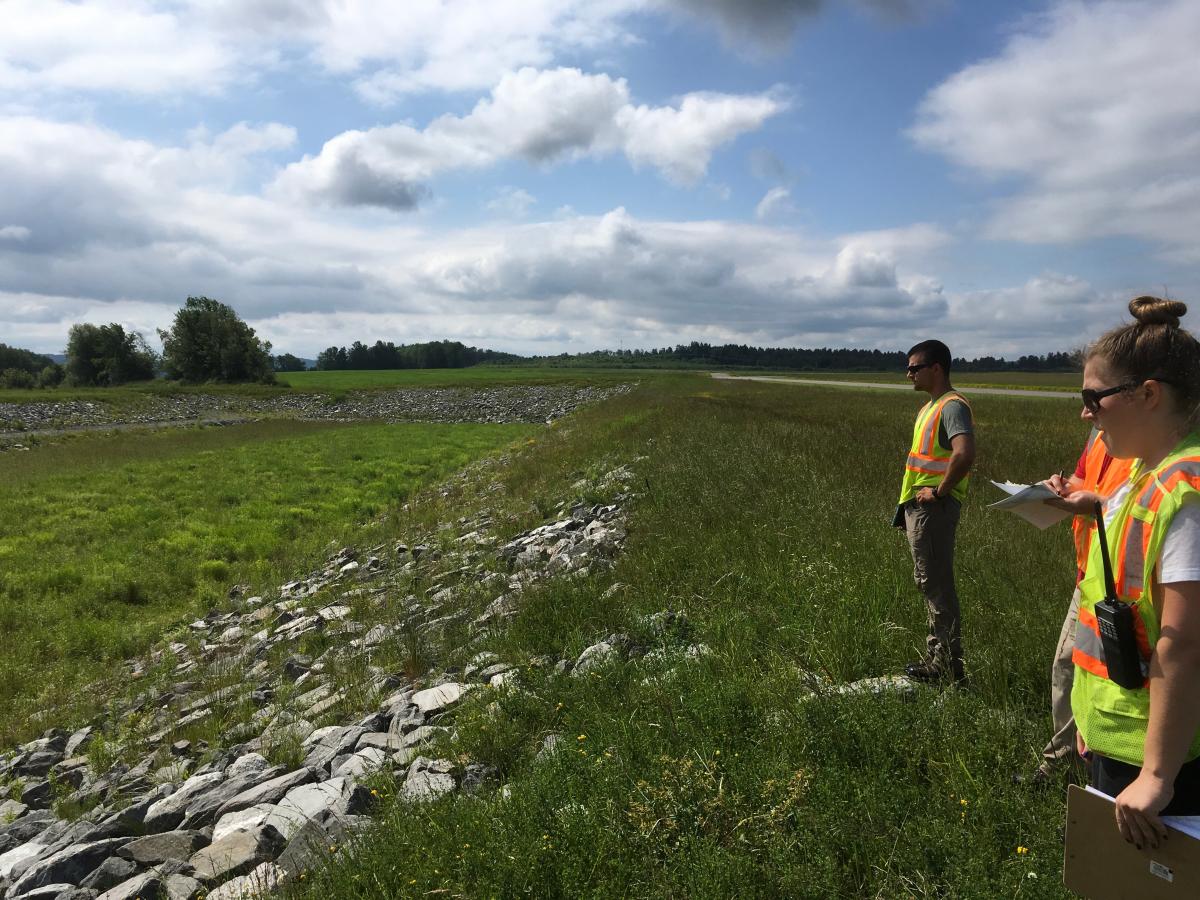 (Formerly Environmental Program)
The Pollution Prevention & Compliance Program provides administration over environmental regulatory compliance and natural and cultural resource protection for the Agency of Transportation Operations Division.The program ensures compliance under various federal and state environmental regulatory programs including, but not limited to: Stormwater Management and Compliance; Hazardous Materials and Waste Management; and Roadside Vegetation Management.
Major Program objectives include:
Analysis, development, and implementation of Agency and Division policy and protocol, designed to ensure that resource management and conservation issues are incorporated as an integral part of the Agency's operations.
Initiate and coordinate inter-departmental and inter-agency policy, programmatic, legal and business process management arising from the need to comply with new or changing federal and state environmental regulatory policy, rule, regulation, and legislative actions.
Monitor and prepare for emerging environmental policy and initiatives related to environmental and regulatory issues, advocate for the Division in rule making and permitting processes and review and comment on proposed rules issued by federal and state regulatory programs ensuring coordination with Agency objectives and Division operations.
Research and establish means and methods to streamline processes identifying efficiencies and deficiencies, and ensuring processes in place are compliant with stormwater and environmental regulations and permitting requirements.
Review and evaluate Division permit and project development programs identifying areas of overlap or conflict with sound environmental management practices and recommending system improvements.
Develop technical standards and employ Best Management Practices of performance for individual environmental management processes, to eliminate negative environmental impacts, and to support Agency and Division policies.
Train and provide technical assistance to Agency and Division staff for activities relate to environmental regulatory requirements and compliance program management systems and processes. Provide public education tools, programs and resources, and conduct research.
Uphold the VTrans Environmental Stewardship Ethics Policy Statement.
Participate in the Agency's project scoping and project development processes and in the review of projects seeking approval under the VTrans Highway Access Permitting Program ensuring environmental issues are sufficiently addressed and that Division interests are protected.
---
The Pollution Prevention & Compliance Program is managed and administered by:
Craig "DiGi" DiGiammarino, Program Manager
Vermont Agency of Transportation
Highway Division Support Services Bureau
Dill Bldg, 2178 Airport Road – Unit A, Barre, VT 05641
802-922-4681 cell  |  craig.digiammarino@vermont.gov