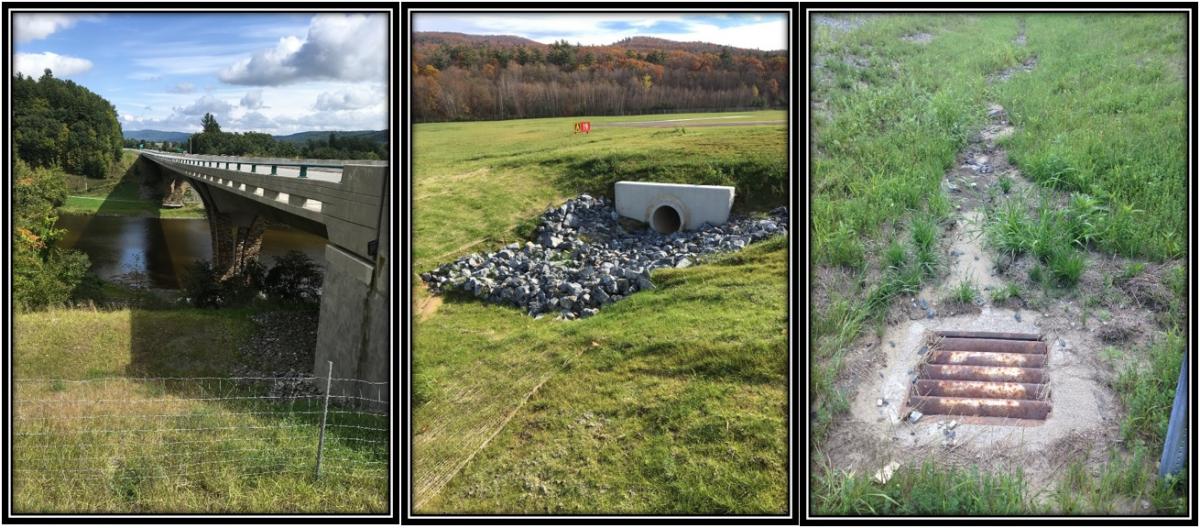 The Water Quality Unit includes regulatory oversight and technical assistance associated with stormwater permitting and management on VTrans facilities, striving to ensure proper design, construction, operation, maintenance, and regulatory compliance with Federal and State Water Quality Standards and Stormwater Management Rules, Regulations, and Laws.
Document: Water Quality Unit Objectives
---
Transportation Separate Storm Sewer System (TS4) General Permit
The Water Quality Unit oversees compliance on the Transportation Separate Storm Sewer System (TS4) Permit. The TS4 permit (effective 11/29/2017) is an all-encompassing permit for the Vermont Agency of Transportation that regulates stormwater discharges from VTrans road and non-road developed lands. It is specific to the unique linear nature of VTran's infrastructure and allows several stormwater programs to be rolled into one comprehensive regulatory program.
---
Water Quality Unit Collaborations
Lake Champlain Basin Program
Link: Lake Champlain Basin Program
Rethink Runnoff
Link: Rethink Runnoff 
Clean Water Advisory Committee
Link: Clean Water Advisory Committee
Memphremagog Watershed Collaborative
Link: Memphremagog Watershed Association
---
For additional information regarding VTrans Stormwater considerations in project design and development see the Highway Division's Stormwater Management page.
The Maintenance and Operations Water Quality Unit is managed by Jennifer Callahan, Maintenance and Operations Stormwater Technician, who oversees 4 regional stormwater technicians. For contact information and regional coverage see the "Regional Stormwater Technician Coverage Map"
Jennifer Callahan, Stormwater Technician
Vermont Agency of Transportation
Highway Division Support Services Bureau
Dill Bldg, 2178 Airport Road – Unit A, Barre, VT 05641
802-498-4947 cell  |   jennifer.callahan@vermont.gov
Stormwater Team: (left to right) Michael Johnson, Jennifer Callahan, Tyler Hanson, Dexter Puls, Alysha Kane