Right Asset, Right Treatment, Right Time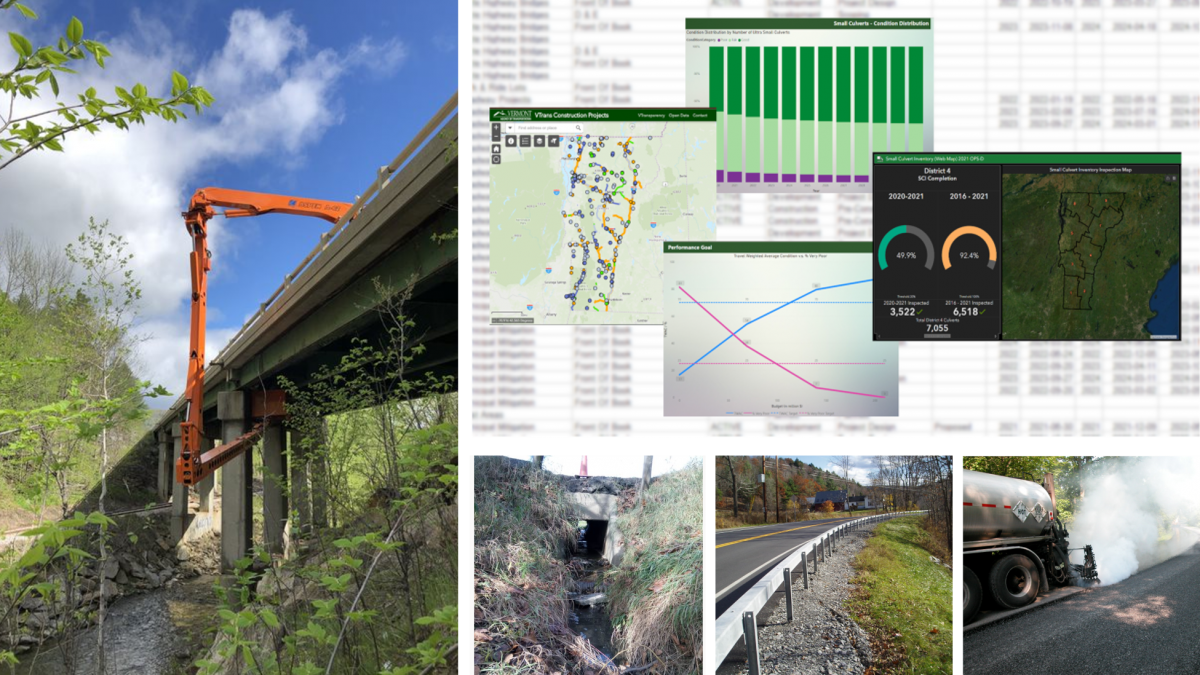 ---
Mission
To provide quality data driven recommendations to guide VTrans' investments in the highway network.
Vision
Well-informed and carefully considered decision making for highway investments.
---
The Asset Management Bureau (AMB) is responsible for processes that help VTrans make smarter and better informed investments in Vermont's highway network. The AMB consists of the Corridor Management, Budget and Programming, and Data Management Sections.
CORRIDOR MANAGEMENT
The Corridor Management Section within the Asset Management Bureau is responsible for monitoring the condition, performance, and risks of assets; develops and recommends bridge and pavement preservation, rehabilitation, and replacement strategies; and coordinates projects and activities along the state highway network to ensure that asset and customer needs are met.
BUDGET AND PROGRAMMING
The Budget and Programming Section within the Asset Management Bureau supports VTrans' project prioritization and selection process, ensures timely Transportation Asset Management Plan (TAMP) updates and works to align the programming of projects with a constrained budget.
DATA MANAGEMENT
The Data Management Section within the Asset Management Bureau maintains and analyzes asset information to develop asset treatment recommendations and is responsible for working with asset stewards and other data stewards to ensure quality data. The Data Management Section also supports data visualizations for communication and to help inform decisions about the state-owned assets.
To learn more about the data services unit within the Data Management Section, click the link below.
The Asset Management Data Services Unit (arcgis.com)