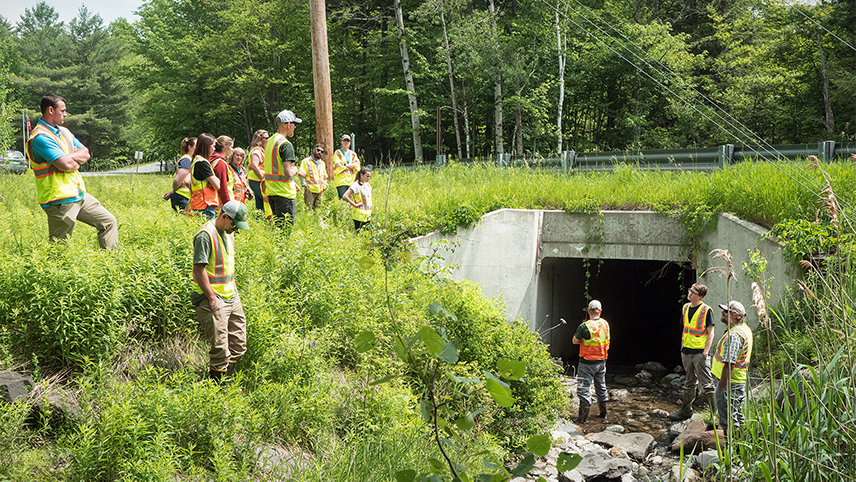 Vision
A culture of environmental stewardship throughout the Agency.
Mission
To proactively and timely integrate environmental considerations into all VTrans projects and activities in order to avoid, minimize, and mitigate environmental impacts of the transportation system.
Environmental Services Manager
Andrea Wright, P.E.
Phone:  (802) 917-1586
Email: andrea.wright@vermont.gov
The Environmental Section, within the Project Delivery Bureau, is primarily responsible for assessing the presence of cultural and natural resources in project areas; coordinating with Project Managers to avoid, minimize and mitigate resource impacts; and seeking, via permit application, approval of VTrans projects pursuant to federal and state regulations, including the National Environmental Policy Act of 1969(NEPA) and VT's land use permit (Act 250).