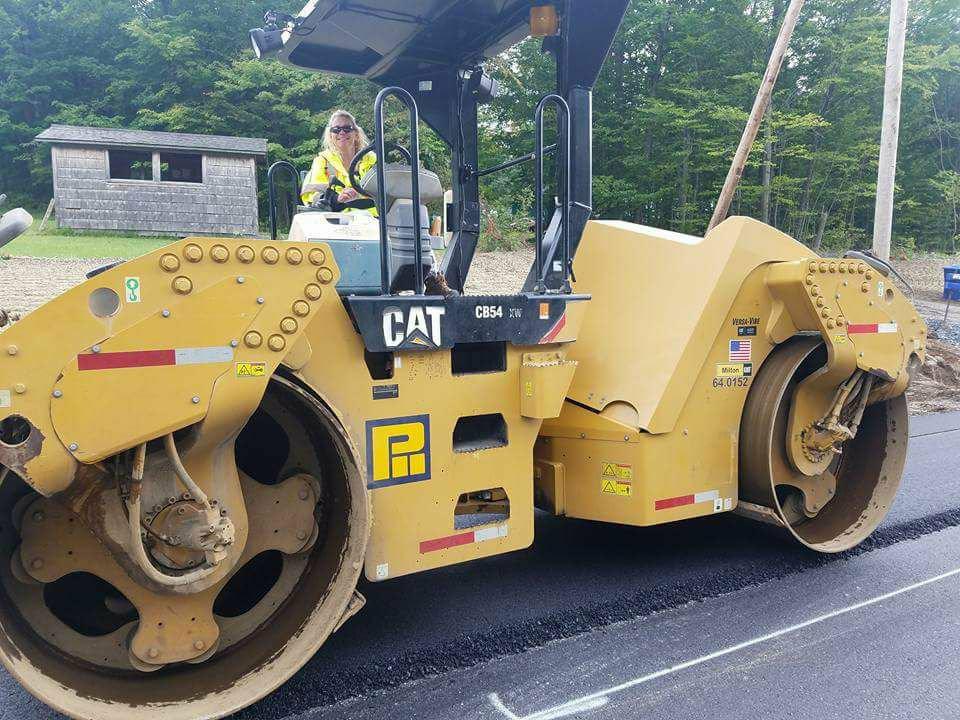 ARE YOU INTERESTED IN:
Working outside all summer in a physically demanding job?

Building a new bridge or roadway with a crew of hard-working people?

Making a livable wage and earning overtime pay?

Starting or advancing your career in highway construction?
IF SO, WE MAY HAVE THE PERFECT OPPORTUNITY FOR YOU!
Every spring and summer we place WOMEN and MINORITIES who are at least 18 years old in paid training positions on highway construction projects all over the state. Successful trainees usually have some experience or a strong interest in highway construction. The typical OJT position is 520 hours, but our goal is for trainees to become permanent, valued members of the contractor's workforce. See our OJT Program Manual for more information.
Check out the 2019 project list! We will have positions available starting in April 2019. The list is updated regularly, so keep checking back for more information.
Interested? Complete an application and return it to Beth Meyer-Ehrich by email or mail. 
Complete our secure online application. Make sure you have names and phone numbers for two professional references before you start.
Download our print-friendly application and send it in to us.
Or contact Beth at (802) 828-2715 to receive a copy in the mail.
Once we receive your completed application, we will:
Work closely with you to decide if this is the right industry for you;

If it is, we will match your skills and interests to the needs of our paving, bridge, and roadway projects; and

Refer you to a highway construction firm for a job interview.
If you become an OJT, we will provide:
Ongoing support while you are in the program;

Personal protective equipment like steel-toed boots and reflective clothing (if needed); and

Access to low-cost highway construction related training through our subsidy program.
For the purpose of diversifying the workforce in highway construction, the term "minority" refers to women of any ethnicity and men of any ethnicity group that have historically faced discrimination or systemic socio-economic disadvantage, so much that there is a noticeable lack of diversity in the industry. The program is funded by the Federal Highway Administration and is a direct result of the Civil Rights Act of 1964, for the purpose of advancing non-discrimination and creating equal opportunity.
For more information contact:
Beth Meyer-Ehrich
Beth.Meyer-Ehrich@vermont.gov
Civil Rights Program Manager
Tel: (802) 828-2715