Overview
The Vermont Agency of Transportation (AOT) recognizes and values the importance of offering communities the opportunity to integrate public art into its transportation facilities. While AOT's priority is to provide safe and efficient transportation facilities, the Agency understands that can be accomplished with transportation infrastructure that is integrated into the natural and human environment and which reflects the local community's aesthetic values and intrinsic qualities. AOT has established a process for where and how art installations can occur on state transportation facilities.  This process pertains only to art proposed for existing facilities and does not include aesthetic treatments or art installations that could be included during the development of a proposed project.
Eligible Locations & Applicants
AOT will accept proposals of art for placement on transportation facilities in conformance with the Art Installation on State Transportation Facilities Policy. AOT will only consider proposals for art located along state-controlled highways, state-owned park & ride facilities, state airports, and along railbanked lines (i.e., rail trails). This online map identifies eligible locations. Applications may be submitted by municipalities, Regional Planning Commissions, or other state agencies.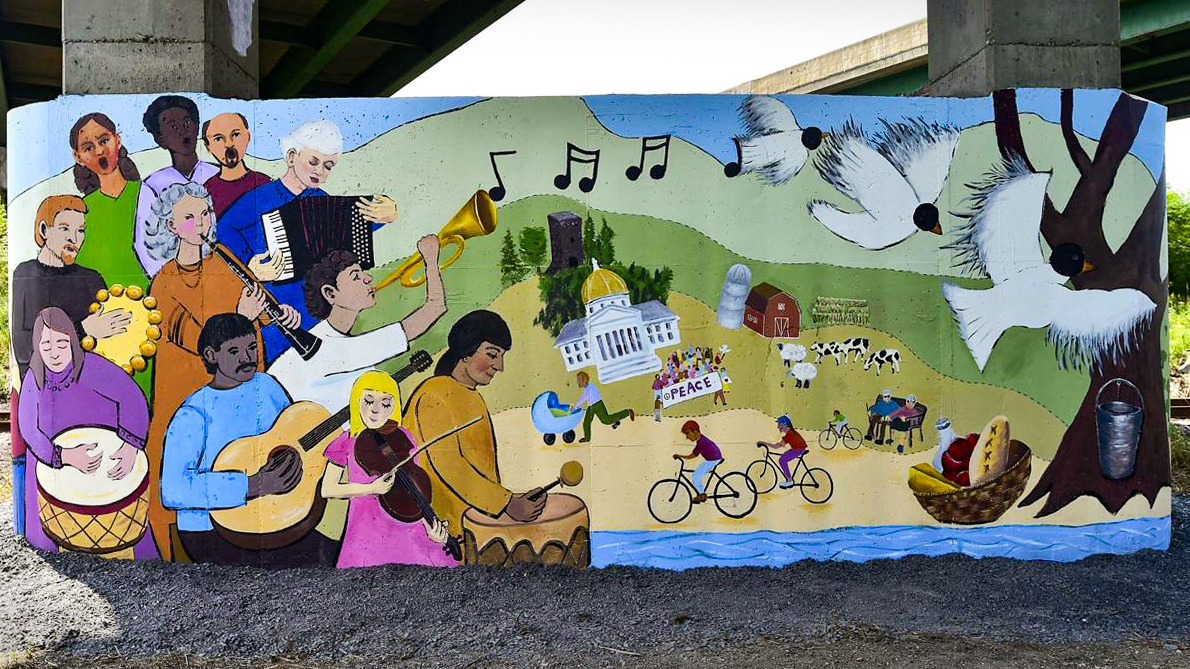 Application Process
The Art Installation on State Transportation Facilities Guidance document describes the application and approval process. Proposals shall be evaluated on a case-by-case basis. Concept proposals may be submitted at any time. The timeframe to complete the process will vary based on the complexity of the proposed project. The process for implementing art on a transportation facility follows three (3) steps: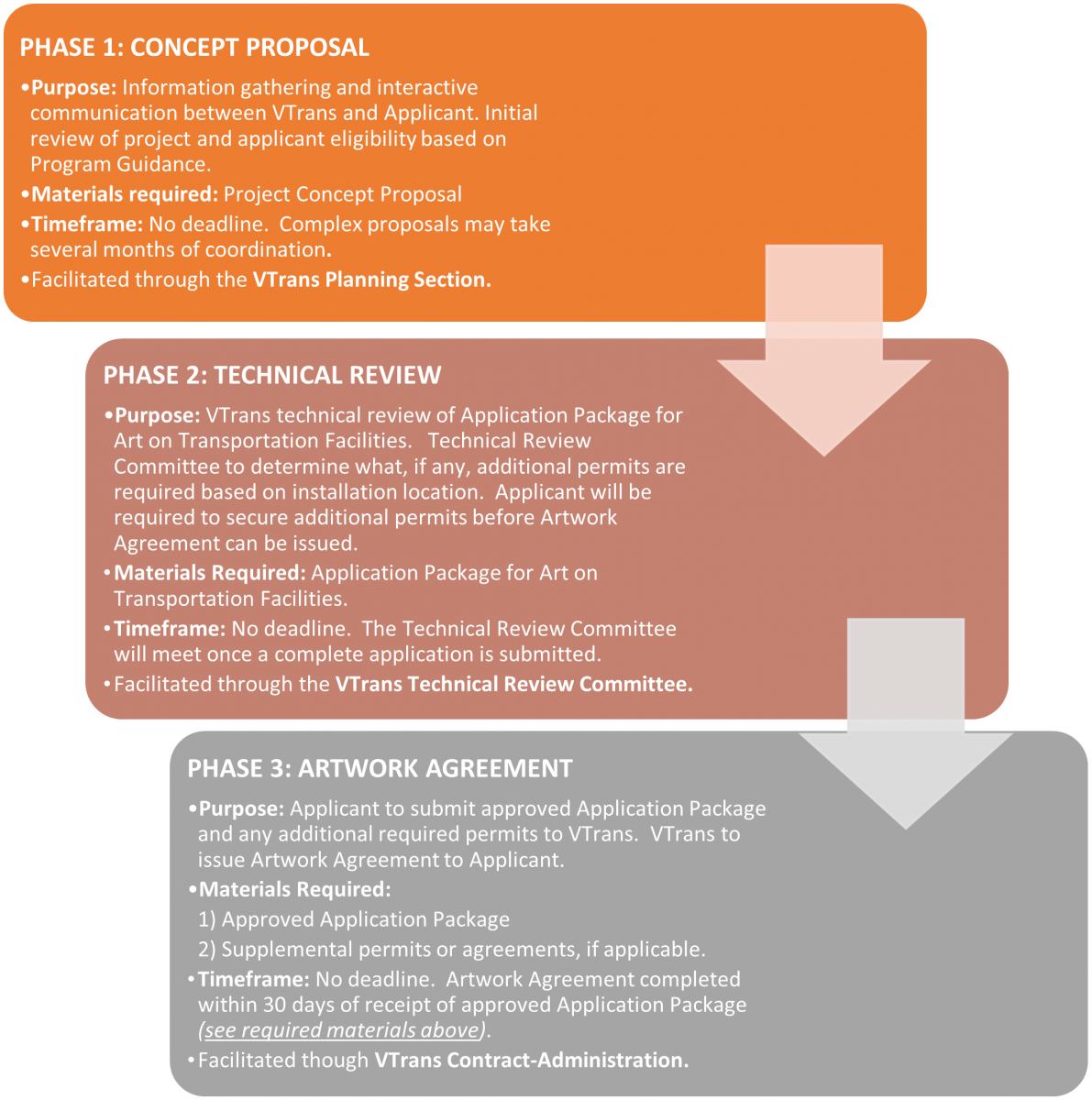 Resources
Art Installations on State Transportation Facilities Guidance Document
Contacts
For more information regarding permitting and placement of art installations along state transportation facilities, please contact:
Jacqueline Dement, VTrans Planning Coordinator
802.498.5988 jacqueline.dement@vermont.gov