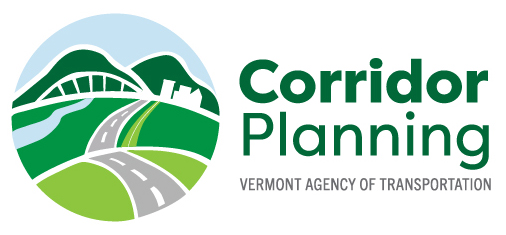 VTrans in partnership with numerous regional, municipal, and community stakeholders, started developing the Route 7 Corridor Management Plan in 2021.  The plan covers the US 7 corridor between I-89 exits 17 and 18, primarily within the towns of Milton and Georgia. For more information about what the Corridor Plans are and how they are developed, please visit our "Quick Guide".
Please use a browser like Chrome, Firefox or Safari for the best experience for the content on this webpage created using "StoryMaps".
Public Outreach and Survey (May and June 2022)
In May and early June 2022 we had a public survey available for anyone who lived, worked or traveled along the Route 7 Corridor.  Comments were also received via email and the Public Comment Tool within the StoryMap.  We also met with Town Selectboards and Transportation Advisory Committee's as relevant.  For more information, click the links below:
Partners Meetings (January and August 2022)
VTrans met with Partners in January 2022 to collate their needs and concerns, and in August 2022 to review next steps.  Partners include staff from Towns along the corridor and RPCs, as well as other state agencies.  They are entities which help us identify issues and may also be a partner to address some of those issues.
Final Plan (Fall 2022)
For this project we have compiled a StoryMap which explores some of the themes that recur along the Corridor and gives information about all the places where needs and concerns have already been identified.  It also includes links to several reports and memos that were created as part of the plan.
For the best experience using StoryMaps and the Public Comment Tool, please use a browser like Chrome, Firefox, Safari or Microsoft Edge.
A condensed version of the plan is available in a few formats:
Questions?
Please contact Katharine Otto, Planning Coordinator (Katharine.otto@vermont.gov, 802-917-3451).