What is Accelerated Bridge construction?
Accelerated Bridge Construction (ABC) makes use of prefabricated elements to minimize the amount of construction work on site. Elements for bridges are built off site in a fabrication plant or nearby staging yard. Once they are completed, these elements can be brought to the site and be quickly installed with minimal impact to the traveling public. By employing ABC, impacts to traffic can be reduced from months to just weeks or even days.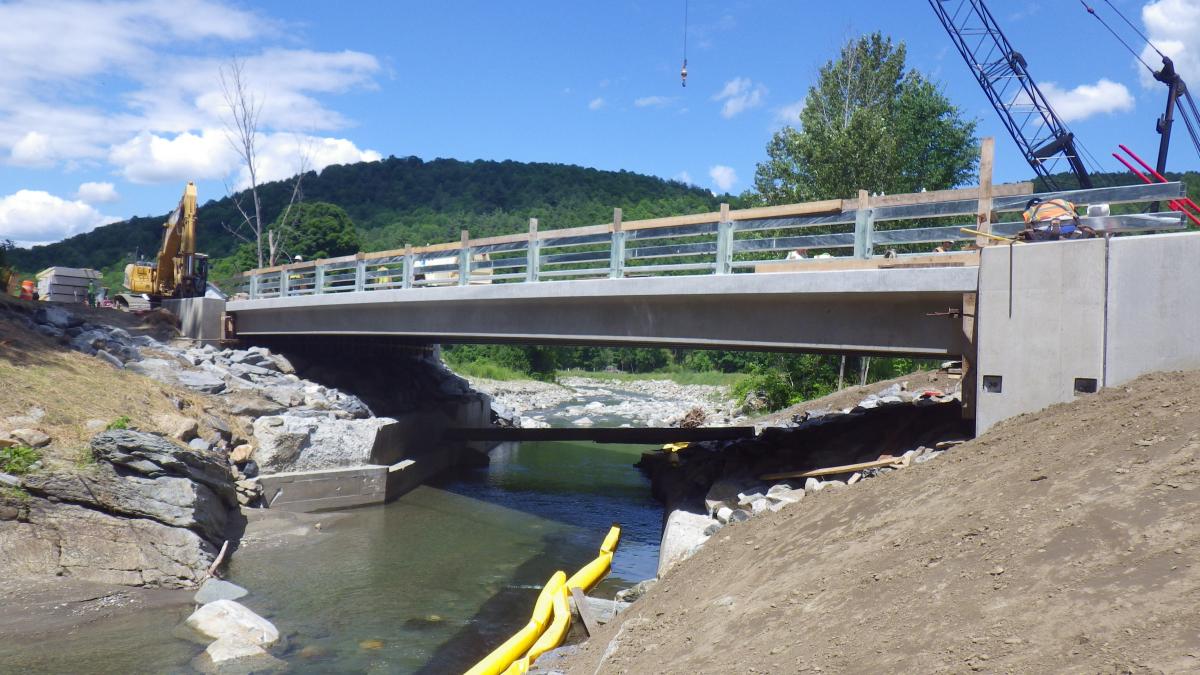 How do you decide when to use Accelerated Bridge Construction?
ABC is used when traffic volumes are high, there are safety concerns due to roadway geometry or site constraints simply do not allow for the installation of a temporary bridge, phasing or crossing traffic from one side of an interstate to the other.  ABC cannot be used in all locations. Providing for emergency service access is a major driver in decisions regarding road closures.    
Do you use Accelerated Bridge Construction on town bridges?
Yes.  In fact, towns receive the benefit of a reduced share in project costs if they choose to close a road to replace or rehabilitate a bridge.  ACT 153 was passed by the Vermont Legislature back in 2012 which reduces a towns share to half if a road closure is utilized.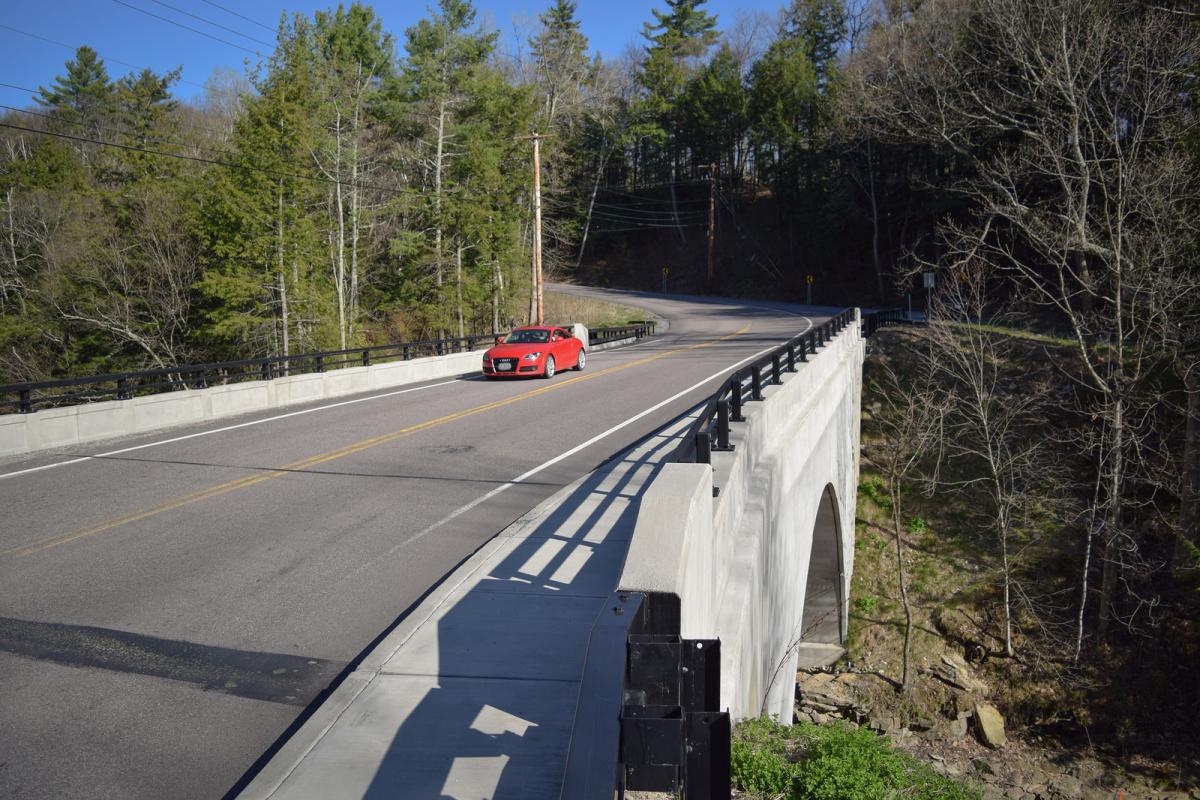 Does Accelerated Bridge Construction Cost More?
Construction costs are higher, usually between 10 and 20 percent.  However, there is economy in using standard details during the design phase and due to impacting less real estate, Permitting and Right of Way costs are significantly less.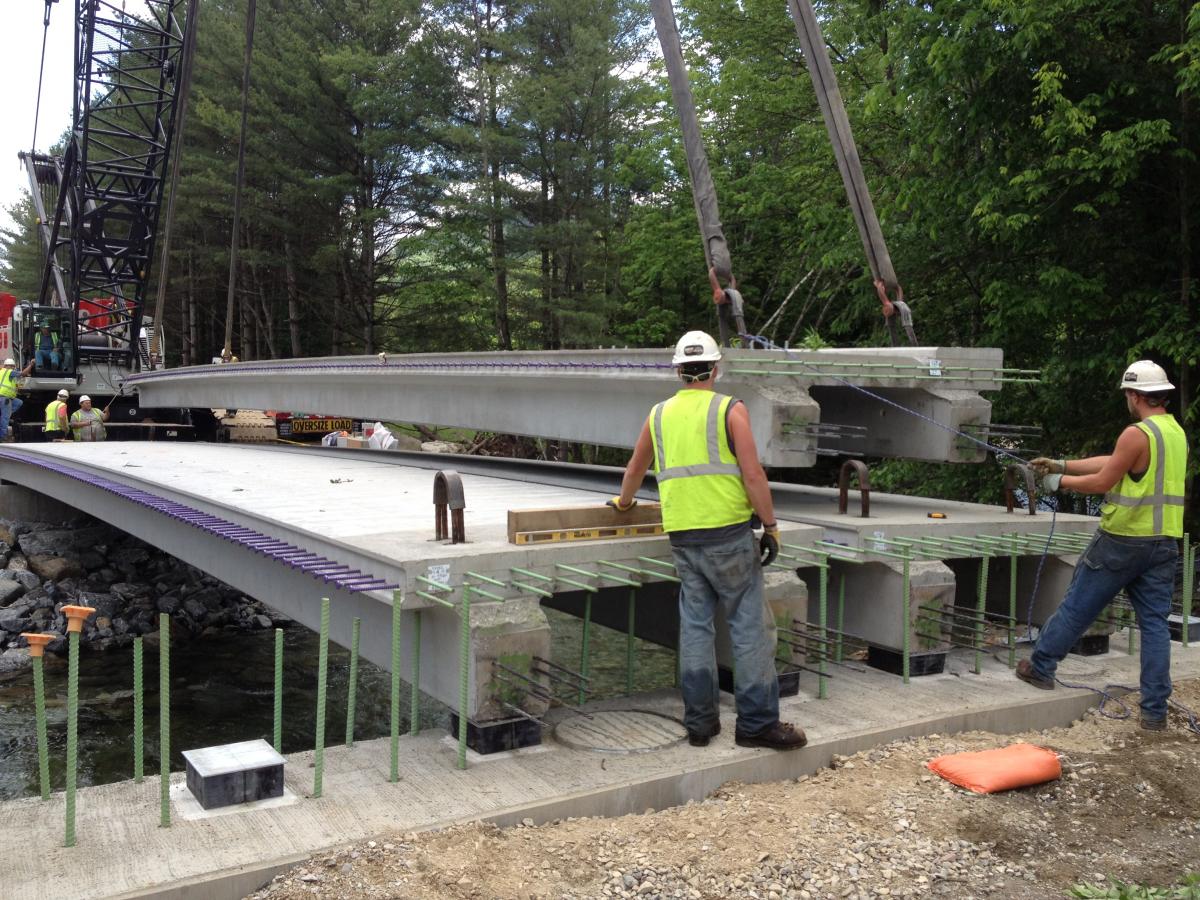 How do I find out what bridges will be closed, when and for how long they will be closed?
For planning purposes go to the VTrans web site and click on the "planned bridge closure" tab.  This link will take you to a map showing where closures will be for the upcoming summer construction season.  If you click on one of the yellow bridge icons information will pop up about the project.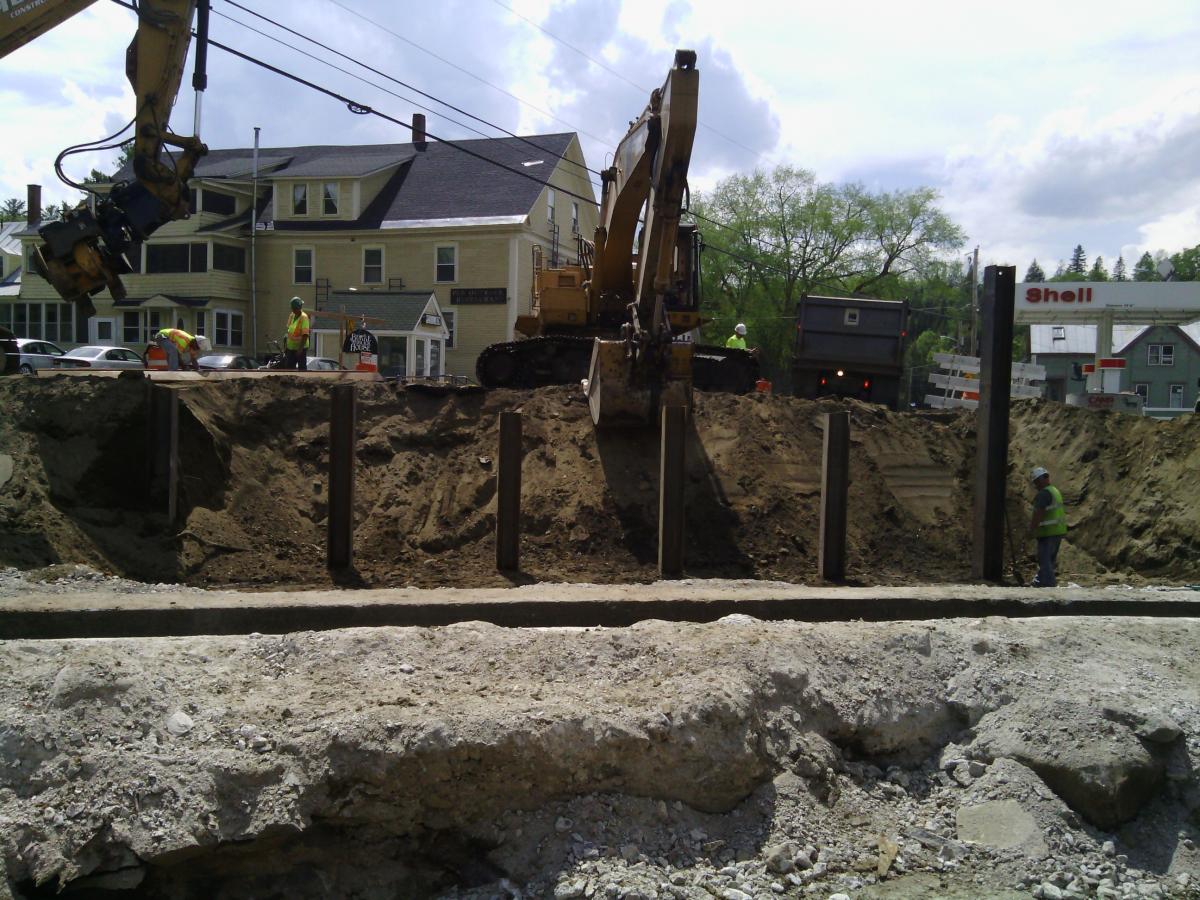 Will I be notified if there is going to be a closure near me?
Yes.  Public meetings and other means of outreach will take place in advance of bridge closures.  From the onset of the project inception, throughout the design phase and into construction there will be meetings and updates via a project website.  On large projects there is a designated public outreach coordinator hired to keep all interested parties up to date on the project as it is progressing through the program.