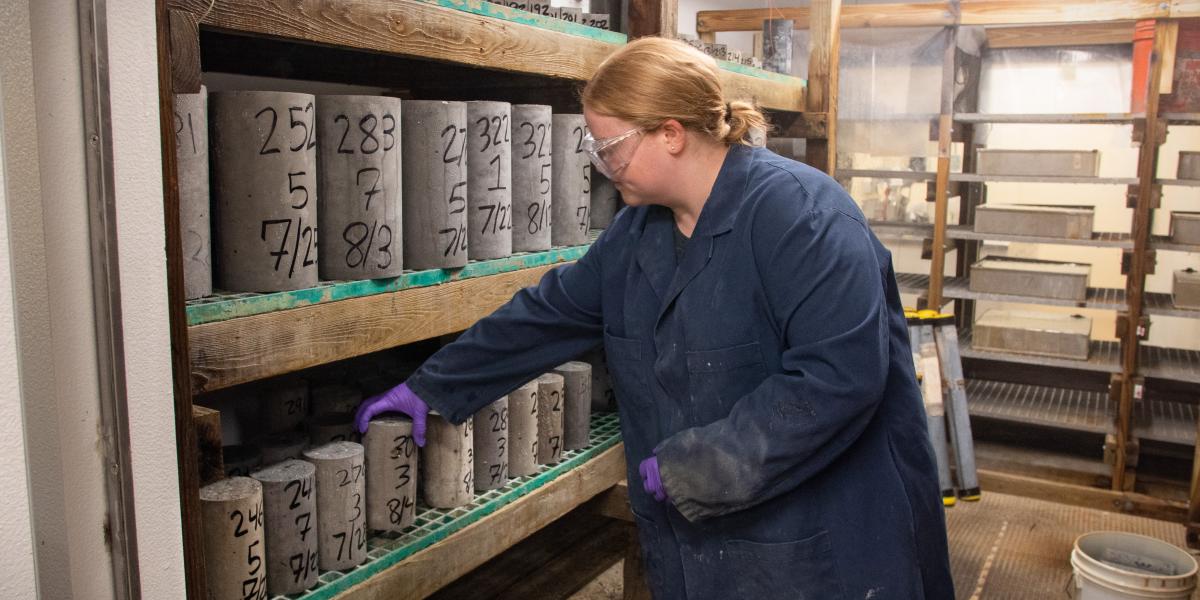 The Structural Concrete Unit of the Construction & Materials Bureau supports VTrans projects, assuring that the structural concrete, reinforcing steel, structural bolts and cementitious materials are in compliance with the given specifications.  Additionally, the Structural Concrete Unit maintains an AASHTO accredited laboratory.
Services provided by the Structural Concrete Unit include evaluation of concrete mix designs, sources of materials, and products used in production and repair of structural concrete. In addition, the team provides technical advice and guidance to Agency staff whether the project is in the design phase or during construction.  We also help maintain existing and develop new concrete-related specifications.
The Structural Concrete Unit is also experienced in evaluating the condition of in-service concrete structures and assets to support project scoping and repair planning.
The Materials Field Inspection staff are responsible for conducting field inspections and acceptance testing at contractor-owned production plants producing Portland Cement Concrete and Pre-cast Concrete materials for VTrans projects.
To assure that production facilities comply with the Agency's Quality Laboratory Program, inspection staff conduct annual inspections of all Portland Cement Concrete production plants producing materials for VTrans projects.
The
Chemistry Laboratory
provides analytical support to the
Construction & Materials Bureau
and VTrans. In addition to quality assurance testing, the lab conducts investigative testing and research to evaluate materials used in our projects This testing contributes to the quality and longevity of our transportation infrastructure. This laboratory is AASHTO accredited.
The Cement Laboratory provides quality assurance testing for cementitious materials. This testing ensures compliance with specifications and provides data for structural concrete mix designs. This laboratory is AASHTO accredited.